Adam Dawood is the founding partner of DYL Ventures, a Pakistan-centric internet consultancy firm. You can find him on Twitter as @adamdawood.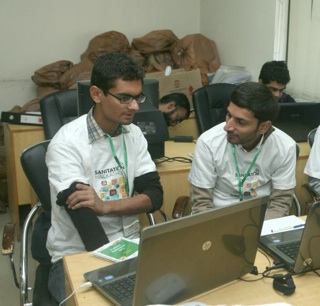 ---
Continuing our series of posts on Pakistan's internet industry we have created an infographic that shows how and why Pakistan could be on the cusp of huge internet growth. With a population actually much greater than the reported 180 million, and with fast-growing mobile and mobile internet usage, Pakistan has a large body of users who are getting comfortable using online services.
As this trend continues and the community continues to strengthen its bonds by hosting startup events such as the recent hackathon where entrepreneurs came together to beat corruption, these opportunities will lead to collaboration and a larger community in which to share ideas. This community of mentors and investors can then help entrepreneurs like Faizan Buzdar to grow their startups in Pakistan so that world-class startups such as Convo start in Pakistan, rather than in Silicon Valley.
Here's our infographic that includes demographics, co-working spaces, leading VCs, and some stats for early successes like Rozee.pk and Pakwheels.com. Check it out:

(Photo credit: Water and Sanitation Hackathon Pakistan on Facebook)
Disclosure: Adam was one of the first employees of Daraz.pk and its former product manager for over six months. Please see our ethics statement for further information.
---
For more fun graphics like this one, check out previous entries in our infographic series.