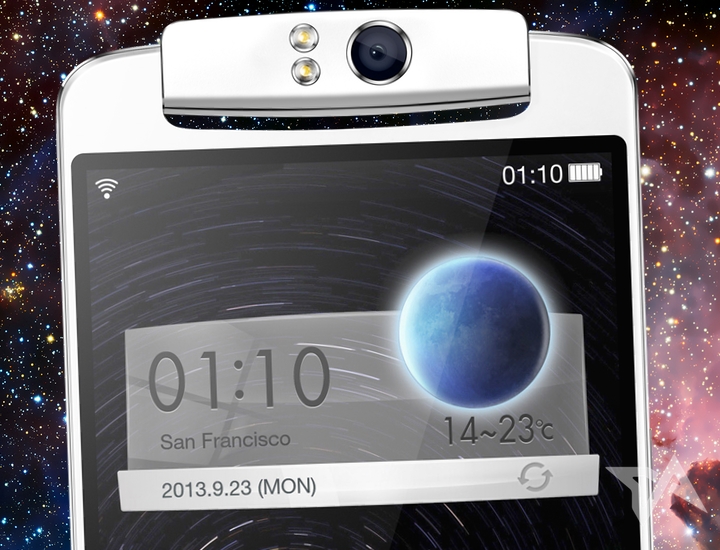 The Oppo N1, the Android-based smartphone that's standing out from the crowd with its swiveling 13MP camera, is going on sale this week and next week in Indonesia, Vietnam, and Thailand.
Oppo's new flagship is available in those three nations starting from December 10 to 16 at Oppo's authorized sellers in those countries or on the phone-maker's online store. Right now the N1 seems to be available only in Vietnam, where it's priced at VND 12.69 million, which is $605, in an unlocked state.
This gradual Asian roll-out comes shortly after the Oppo N1 hit shelves in the US and parts of Europe on December 10.
The Oppo N1 runs the Chinese company's own Color OS skin on top of Android 4.2.2 and packs a 1080p IPS 5.9-inch display, a 1.7GHz quad-core Snapdragon 600 processor, and 2GB of RAM. Check out TheNextWeb's review of the N1.
The Chinese phone-maker is focusing on Indonesia, Vietnam, Thailand, Russia, the US, and parts of Europe as it main expansion markets outside of China.
(Editing by Terence Lee)