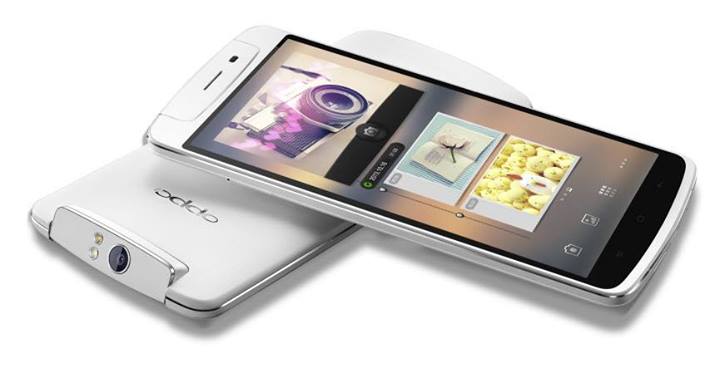 Oppo launched its newest flagship phone, the Oppo N1, at an event in Bangkok, Thailand yesterday. This comes about a month after the Chinese brand officially  introduced the phone to China and Indonesia.
The Android-based Oppo N1, which has a unique flip-able camera that faces either front or rear, is set to be available at the Oppo online shop and other official retailers in Thailand in December. Only the 16GB white model is available, priced at 19,990 baht ($640) unlocked. However, in the past, Oppo's prices have dropped relatively fast after launch.
According to Mobiledista, Oppo representatives said:
Oppo really focuses on developing its smartphones. It's ready to battle against big brands for the market share in Thailand.
Now Oppo has 800 employees in Thailand and will increase that to 1,000 employees soon. We've reached out to Oppo to find out exactly where and how all those people are employed. This makes the company the second largest smartphone company in Thailand by the number of employees.
Although Oppo expects this new flagship model to have an impact in the Thai market, Oppo's reputation isn't too good. A famous Thai IT blogger, Ford AntiTrust, gave the brand's Find 3 phone a bad review due to its lack of customer and software support. That blogger's Find 3 couldn't make calls and the phone often restarted itself. He told me via Twitter he will never purchase the brand again. That will hurt Oppo's brand among Thailand's geeks.
Oppo will hope the N1 can perform better than the older models. The newly added employees could help drive the company's growth and build its fragile reputation in the Thai market.
(Source: Mobiledista)
(Editing by Steven Millward)