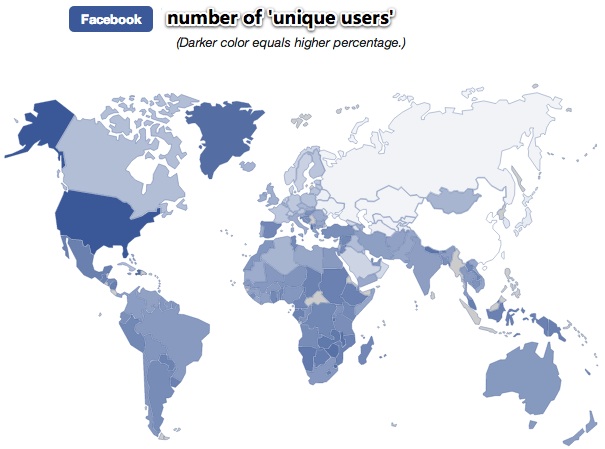 Opera has revealed a report today regarding the browsing habits of its 194 million Opera Mini users in October. The data is particularly interesting for top social sites such as Facebook and Twitter. Here are some of the key stats about Asia-based users of the mobile web browser:
Tiny Macau is Big on Facebook
With 90.59 percent of all Opera Mini users in Macau visiting Facebook at least once a month, Macau has become the number one country in the world in terms of unique users percentage for Facebook. The only other Asian country making it into the top ten is Brunei, in 10th place with 82.23 percent.
Japan <3 Twitter
When it comes to Twitter, Japan, Indonesia, and Brunei are amongst the top ten countries for the number of unique users percentage. Japan is second with 14.94 percent, Indonesia is sixth with 12.96 percent, and Brunei is eighth with 12.40 percent.
Who Loves Weibo?
Unsurprisingly, using the same criteria for Weibo, China tops the chart, with Taiwan, Hong Kong, Malaysia, Singapore, Vietnam, and Indonesia in various spots in the top ten. Though the result says that only six percent of Chinese users visit Weibo at least once a month. That doesn't sound right to us – but perhaps they're all using the Weibo app, and not accessing the service from Opera's web browser.
Social Savants
In terms of unique total users for Facebook and Twitter, Indonesia and India take the first and second spots respectively for both social media websites.
To read the full report, you can see it here.