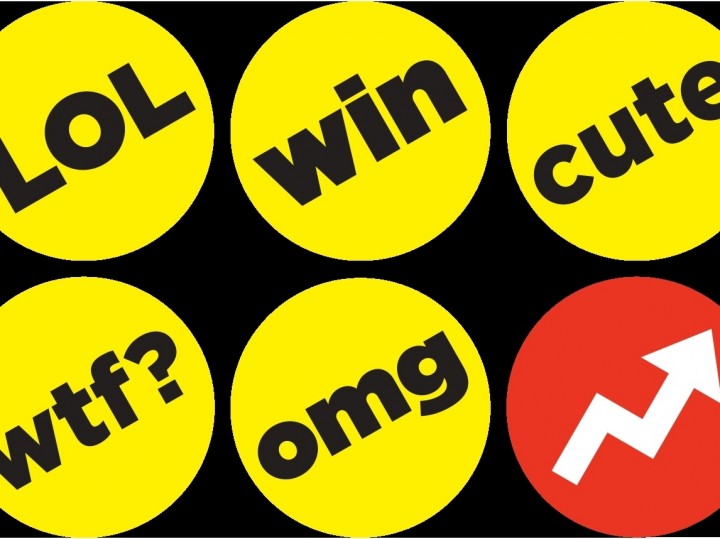 Buzzfeed, a viral news site well known for its lists of cutesy animal pics, celebrity faux pas, and one beefy playboy millionaire (NSFW), now has its eyes on Asia, according to marketing blog Mumbrella.
Scott Lamb, international vice-president of Buzzfeed, says that the site has already expanded into Japan – which is incidentally crazy about cats – as well as India, known as a nation of voracious readers. It is now searching for its next market to expand into, and Singapore is on the top of the list.
"We're curious about Singapore next, as it's a natural starting point for Southeast Asia," says Lamb, echoing every business person in the world.
While the Philippines and Hong Kong are potential next stops, Lamb puts Singapore ahead due to his familiarity with the environment and the "friendly business climate". He spoke in Singapore recently at the Festival of Media conference.
On Japan, he says that it "has an incredibly connected internet culture, and people spend a long time on mobile devices. It also has a big and robust ad market. The tech, culture and business climates all make sense."
India, meanwhile, has become the third largest market for the site after US and UK. And yes, Buzzfeed has invested heavily into serious journalism, and India will provide fodder for the news cycle with its upcoming elections and scrutiny on high incidences of rape and female discrimination.
Crashing the Asian party
Buzzfeed's Asian invasion points to an accelerated maturity of the next generation of US-based media sites, which are chomping on social media steroids that your grandaddy's newspapers simply have no clue about. The site peaked at a heady 130 million unique visitors in November 2013.
Business Insider, a "tech and business" blog that writes about anything, has also recently expanded into Asia through partnerships with REV Asia for Southeast Asia and Tencent for China.
Vice magazine, known for its awesome-quirky documentaries and for bringing Dennis Rodman to North Korea, has even launched a Chinese-language web magazine.
These US sites will add more color to Asia's new media arena, which is already occupied by numerous online-only news networks. There's Rappler in the Philippines – stacked with veteran journalists – regional hyperlocal news network Coconuts, purely local offerings like Malaysiakini, and not to mention the many traditional publications that want a piece of the online action.
Despite these sites being the supposed harbingers of a new era of journalism, it's ultimately still an eyeballs-driven industry. With its rising literacy levels, Asia has certainly become a lucrative target for these media barons in the making.
Let's hope their content will be more FTW than WTF.