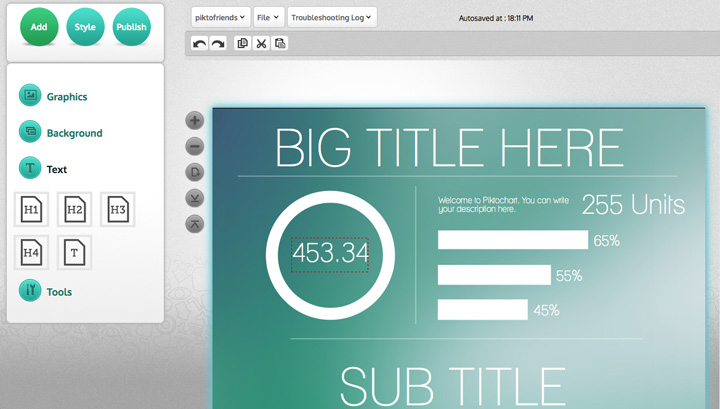 We reported in June that online infographic creation tool Piktochart hit 300,000 users. Yesterday co-founder, Ai Ching told us that Piktochart now has more than 400,000 users. She declined to reveal a monthly active user count but did say that more than 10,000 users are paying users. That has helped the startup stay in the black, maintaining a 50 percent profit margin.
Besides looking prettier, the new version of Piktochart comes with several add-ons. Moving shapes and blocks is smoother now and comes with a more intuitive design tool interface. Piktochart now also allows users to put their infographics into slides that can be viewed online like this. Personally, I also like the auto-save function, which ensures that your work is saved in real-time. The downloading of images is also now much clearer and more idiot-proof. Adding a chart is also easier: just drag and drop into your infographic and an excel sheet pops up for you to input data for your chart.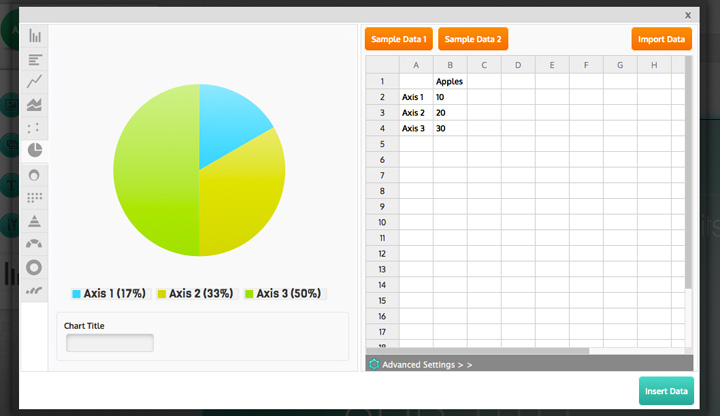 The free version comes with six themes. Pro users now have over 100 themes to choose from. Moreover, it seems like Piktochart now offers more than just infographics; its tools could also be used to design interactive graphs that can be embedded onto your website. Piktochart is pretty straightforward to use. But if you have any doubts, you can check out their resource link here for step by step instructions.
Malaysia-based Piktochart won second place at our Arena startup pitching competition last year. Since the company is generating profit, Ai Ching told me that she isn't in a hurry to raise money. She said:
We will be looking for investment after we get closer to the one million user mark. We're still heavily in product development, especially experimenting with different input and output formats.