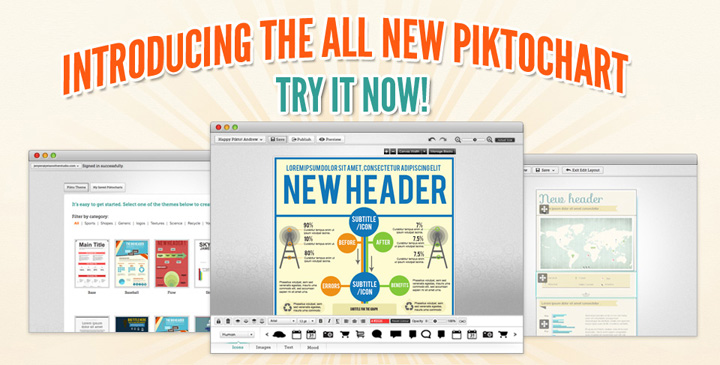 About a month ago, online infographic tool Piktochart hit 300,000 users and co-founder Ai Ching shared how the startup pulled it off in a blog post (Ai also provided the graphic you see above). The startup had previously told us that it had 170,000 users (with 5,000 of them as paid users) and that it has been profitable from the very start.
To grow to 300,000 users, Piktochart used a mixture of online and offline tactics. I have taken the liberty of summarizing and elaborating on Ai Ching's marketing and PR pointers below. They are by no means best practices but I figured they're interesting to share anyway. 300,000 users is still something to clap about for a startup.
Offline:
Sharing about Piktochart while networking

Participating at startup pitching competitions (PiktoChart won second at our Startup Arena in Singapore last year)
Online:
Participating in online discussions on infographic-related posts

Cold-emailing and pitching to bloggers and at forums who might find Piktochart interesting

Blogging with a focus on related keywords to improve search engine optimization (SEO) on the site

Promotion with AppSumo
Ai Ching says that the funding it got from Cradle fund allowed them to test Adwords, banner retargeting using adroll.com, and Facebook retargeting ads. "Our CPC can vary but CPA for a free user can start at US$5 all the way to US$12," she added.
The promotion PiktoChart did with AppSumo involved lowering its pricing from $49 per year to $14.99, which caused a huge boost in users. Still, Ai Ching stresses that building a good product with good tutorials matters most:
We wanted to see if massive advertising could bring in users, but focusing on community building, a good product, creating useful tutorials, and localizing the app would work better in the long run.