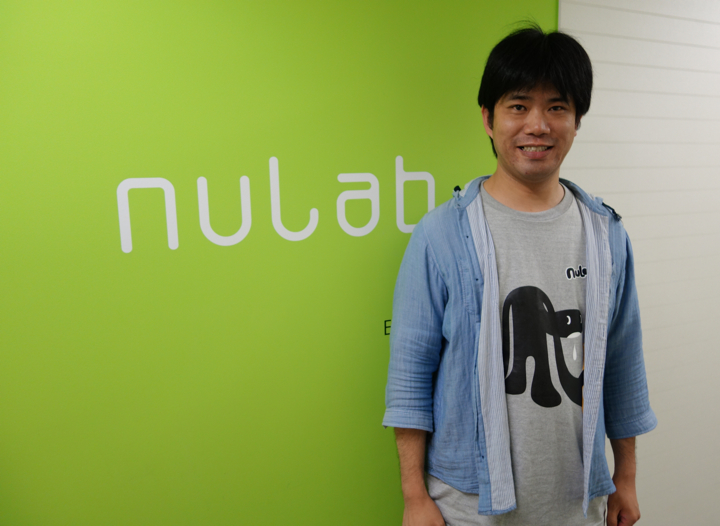 In Japan, a majority of both established tech companies and startups are headquartered in the bustling, often claustrophobic capital of Tokyo. Nulab, a startup that makes cross-team collaboration platforms, prefers the slower pace of Fukuoka.
Nestled in the country's southwestern island of Kyushu, Fukuoka was recently named a special economic zone by Japanese Prime Minister Shinzo Abe, with the specific goal of attracting startups and international workers to staff them. The cliche term "Silicon Valley of Japan" often comes up in conversations about the city of roughly 1.5 million people, and Nulab CEO Masanori Hashimoto is the city's humble poster child – a homegrown entrepreneur with global ambitions.
Hashimoto, 38, began programming as a hobby when he was just 10 years old using Famicom BASIC – a keyboard and cassette recorder that acted as a developer kit for Nintendo's original 8-bit console. He tells Tech in Asia that he hated the idea of going to college and opted to enter the workforce straight out of high school. After stints as a stage actor, bartender, yakitori chef (chicken skewers that are extremely popular in Japan), and house painter, Hashimoto decided to turn his hobby into a career. He joined a local human resources company as a programmer, a job that would introduce him to his two Nulab co-founders.
The trio founded Nulab in 2004, bootstrapping the entire operation. Ten years later, the company is going strong without a single external investor. It now has 25 employees spread across five countries: Japan, Taiwan, Singapore, Indonesia, and the US.
A 'rare case' in Japan
Nulab offers three main services: Cacoo, a collaborative diagram creator; Backlog, a project management platform; and Typetalk, a team chat interface. In February, the company added Nulab Account, which allows users to access each of the three services using a single login. As far as marketing goes, Nulab relies entirely on social media and word of mouth.
"We're a rare case for a Japanese startup," Hashimoto says. "Gaming platforms are another story, but it's difficult for B2B platforms in Japan to go overseas. Somehow, we've already done it."
Cacoo, which is offered in 22 different languages, boasts 1.2 million registered users worldwide. The majority are in Japan, but more than 130,000 are in the US. There are also roughly 60,000 users in Taiwan and 55,000 in Colombia, the third and fourth strongest markets for the service respectively. As a whole, individuals using Cacoo hail from more than 100 different countries.
Backlog, which is offered in five languages, has more than 300,000 registered users representing 3,300 companies. Though more than 90 percent of users are in Japan, Hashimoto says that the service is experiencing strong growth in Taiwan.
As Cacoo and Backlog increased in popularity, the Nulab team realized that a lot of teams were using Skype to chat about the projects they were collaborating on. Typetalk was born as a localized alternative to keep users engaged with Nulab apps. To bring the three services together, Nulab Account was created to have all three apps accessible under one user ID and password.
Catering to developers

On Monday, the company opened a new site called Nulab Developers.
"Many of our users are developing software, so we built this to support them," says Hashimoto. "We've already had developers outside of the company using our APIs to make their own customized apps, so we decided to support these members of our community even more than before."
Hashimoto says that Nulab Developers, currently available in Japanese and English, will be adding discussion forums and event listings in the near future. He adds that the company may even host a "showcase" of the most interesting apps created using Nulab's APIs "to motivate others to give it a try."
This open-door policy extends far beyond developers in the Nulab community. When asked about possible competitors in the work collaboration space – Australia's Atlassian and Finland's Flowdock, for example – Hashimoto says he doesn't necessarily consider them rivals.
"We want to expand the pie of the collaboration industry, so we don't see similar companies as enemies, but rather as potential collaborators," he quips. "The collaboration market is still in its seed phase, so we need to grow the market together."
See: The case for bootstrapping: building and selling a startup without a cent of funding
Fukuoka charm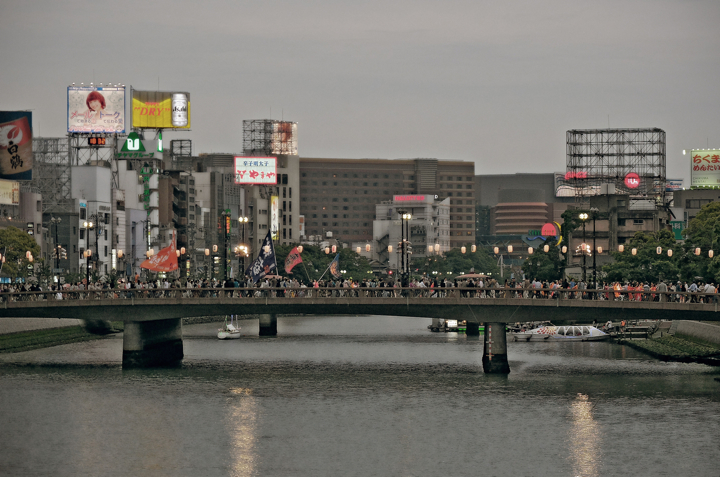 Though Nulab now has offices in Kyoto, Tokyo, and Singapore – with plans for a fifth in California or New York – Hashimoto is happy to keep his roots firmly planted in Fukuoka. While most companies in the capital insist on meeting in-person, being far away from the hustle and bustle allows the core team to spend more time focusing on the tasks at hand.
"If we moved the entire company to Tokyo, we wouldn't be special anymore," he says. "In Fukuoka, we're unique. In Tokyo we'd have to go out and meet people every day, but in Fukuoka we can focus on developing and promoting our services on the web – not face-to-face sales."
Hashimoto is also friends with Fukuoka's popular mayor Soichiro Takashima, a staunch supporter of the city's startup scene who wants to lower Japan's sky-high 35 percent corporate tax rate to about 15 percent.
"The mayor approached me because he wants to see more local startups go global," says Hashimoto. "We paved the way from zero."
Hashimoto, an organizer and presenter at this week's SXSW-inspired Myojo Waraku event in Fukuoka, says that he wants to have eight offices globally within three years. Asked about his long-term goal, Hashimoto rubs his chin and turns his gaze toward the ceiling as a big smile creeps across his face.
"Someday, when I'm sitting in a bar in San Francisco, I want to hear the person next to me talking about our company."