Over the weekend, Chinese phone-maker Xiaomi added to its growing repertoire of accessories with the MiKey. It's an extra, configurable button for your Xiaomi smartphone that you can stick into the headphone jack and set to launch specific actions – like one click to launch the music app, two clicks to bring up the SMS app. It can link an action to up to 10 clicks. Xiaomi's new gadget promises to work with popular apps like WeChat and Sina Weibo too.
The big trouble with this little gizmo is that it's a total rip-off of not just one but two crowdfunding projects. Firstly, it's obviously based on Pressy, the hugely popular Kickstarter project unveiled last summer that still hasn't shipped to buyers. Pressy ended up raising US$695,138 – way above its $40k goal.
As you can see in this side-by-side comparison, Xiaomi's MiKey is clearly a lot like Pressy: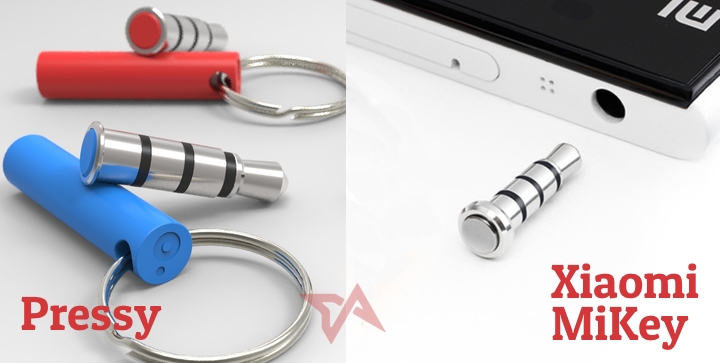 Cloning a clone
But it doesn't stop there. The Xiaomi MiKey is the spitting image of Kuai Anniu (literally 'speed button'), a Chinese kickstarter project. This indie project raised RMB 208,579 ($34,462) late last year, but still hasn't started sales to buyers.
In fact, the Xiaomi MiKey has so totally ripped off Kuai Anniu that it has even copied the plastic carrier case that the tiny gizmo fits into – and which clips onto your earphone cable – when not in use. (Pressy is different in using a keychain attachment when it's not being used). Here's a comparison: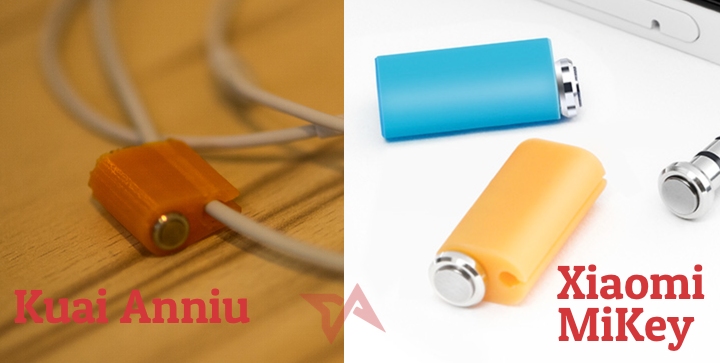 Less than a buck
To add insult to all that injury, the Xiaomi MiKey will beat all the projects it has copied to market and will come with a tiny price-tag – just RMB 4.9, which is $0.80. In stark contrast, Pressy costs $27. Xiaomi said on its Weibo account over the weekend that the MiKey will launch on April 8.
We contacted Xiaomi HQ in Beijing yesterday to ask about its design, but we've yet to get a response. (Update: In response to my earlier query, a Xiaomi representative says the MiKey is its own design, and it did not acquire Kuai Anniu).
Hopefully Xiaomi is not transforming from a cool startup into an evil empire that steamrollers and clones others' ideas. It's taking Chinese web giant Tencent – the makers of WeChat – more than a decade to clean up its tarnished reputation for doing that. It's not something that's easy to shake off.
(Hat-tip to GizChina for spotting it)