With Kickstarter-like Chinese site Demohour's recent funding, we've taken notice of China's growing crowdfunding scene. In light of this trend, we're trying something new starting this week: a regular list of our favorite projects assembled from the top crowdfunding sites in the country. Depending on feedback and how many cool projects we can find, this could be a weekly or bi-weekly post. So to get things started off, here are our inaugural top five picks.
Cuptime: even a cup of water can be smart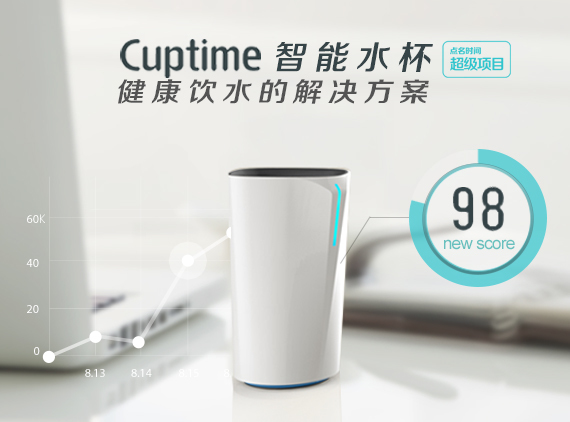 What could be simpler than a cup of water? A lot of things, compared to this one. Cuptime is designed to encourage its users to drink more water and reap the health benefits. The cup wirelessly connects to a smartphone to monitor how much water the user drinks and how often. Input your height and weight, and Cuptime will tell you if you're drinking enough or not. It keeps a daily history and scores the user on his or her hydration performance. Beyond that, its modest color scheme changes from blue to yellow to red, indicating water temperature. We've seen a similar product in bottle form before on IndieGoGo, the BluFit Bottle, but it didn't reach its funding goal. Cuptime raised RMB 1,358,583 ($224,466) on Demohour by January 16.
Kuai Anniu: add an extra physical button to your smartphone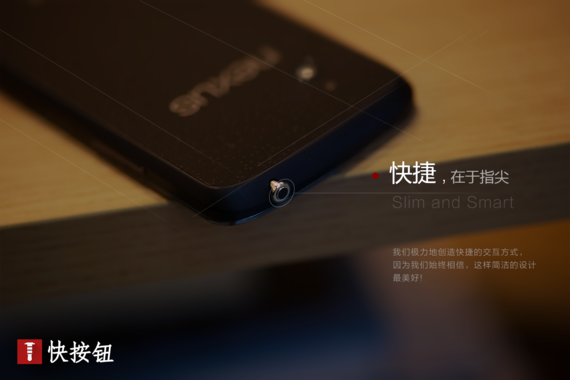 Since touchscreens have emerged as the status quo for smartphones, manufacturers have been straying further and further away from physical buttons. For those who aren't satisfied with the typical power, volume up, volume down combination, Kuai Anniu (translates to "Fast Button") could be your solution. Stick the device in your Android phone's headphone jack and voila! You can now use the small extra button to take photos, open apps, play games, or any of the other 50 programmable shortcuts. Admittedly, this isn't a novel idea. It bears a striking resemblance to Pressy, a Kickstarter project from last October. Kuai Anniu raised RMB 208,579 ($34,462) on Demohour by January 18.
Linkcube: sex toys for long distance couples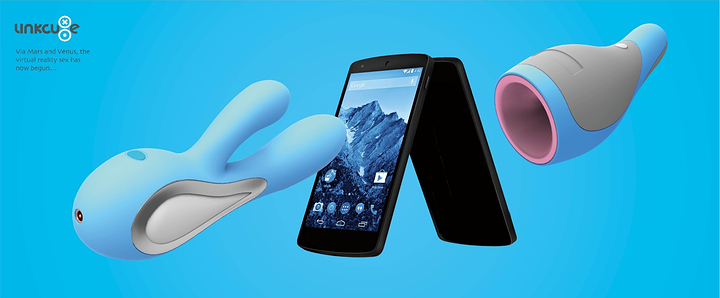 This pair of male and female pleasure devices are designed for couples who want a little more than strip teases on Skype. Wirelessly connect the "Venus" model to the lady's phone and the "Mars" to the gentleman's, and they can remotely stimulate each other through the cloud. There's a few ways this can work. One option is to set the device to react to sound; for example, one partner's moaning might trigger the other partner's device to vibrate. With your free hand, you can also give your smartphone a shake, and the device will react accordingly. There's even a social feature that lets you you can connect to other device users, though some users might find that a little creepy. And for those without valentines, there's always "single player mode." We've seen other high tech sex toys earn success through crowdfunding before, such as Vibease on IndieGoGo. Linkcube raised RMB 5,833 ($964) on Dreamore by January 7 (not much, but it did reach its goal!).
Gudong: a fully equipped dashboard for cyclists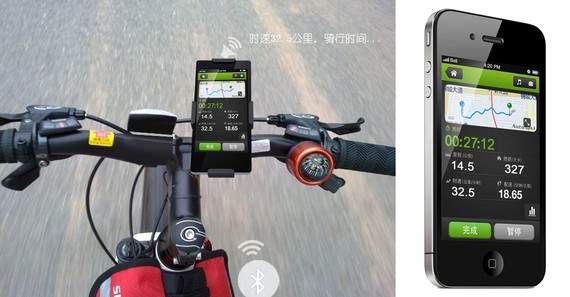 Combining an app with some peripherals that attach to the frame of a bicycle, cyclists can now monitor their rides more accurately via smartphone. Gudong's smart stopwatch distance, speed, altitude, and cadence calorie consumption. Mount the phone on a set of handlebars, and you've got a heads-up display that can vocalize turn-by-turn directions. All your stats are stored and shared on the cloud. The project raised RMB 15,435 ($2,550) so far on Demohour, and fundraising ends on March 17.
Netseed Smart Life: a new gadget to control old gadgets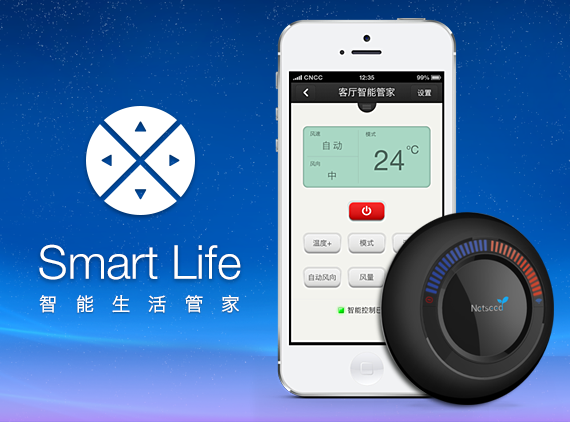 This smartphone-connected "butler" can control all your home's infrared and wireless devices remotely. It's essentially a universal remote you can operate from your smartphone. The biggest use case Netseed gives is air conditioning. Whether you left it on when you went to work, or you want to cool your home down an hour before you arrive, the butler can take care of it. The app interface shows the status of your devices as well as the indoor temperature and humidity. Netseed's Smart Life has raised RMB 20,667 ($3,415) so far on Demohour, and fundraising ends on March 14.
(Editing by Josh Horwitz)