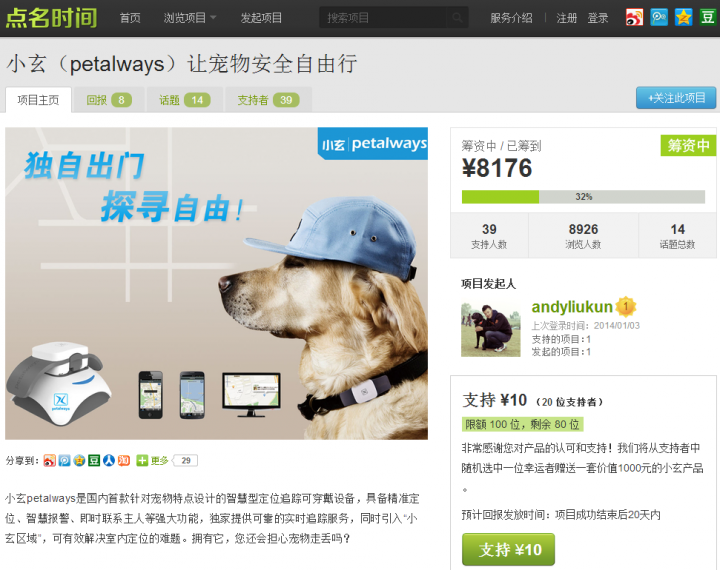 Chinese crowdfunding site Demohour announced today it has received "millions" of US dollars in funding from Matrix Partners China, according to Tech 163 (Update: Intel Capital states it did not contribute any funding, so the article and headline is changed to reflect this).
Founder Zhang You didn't give specifics of what the money would be used for other than to expand the site's services for more categories such as hardware and art.
This is the second round of financing since Demohour launched in July 2011, when it received $500,000 from Taiwanese angel investors.
The site is similar to Kickstarter in both appearance and function. Create a project. Choose a deadline. Set a goal. If you don't meet the goal, you don't get the money. That's pretty much the gist of it.
To gain traction, the site last year scrapped its 10 percent commission and set a goal to raise RMB 100 million ($16 million) for its projects from 100 established companies, one of which was Xiaomi.
Other Chinese crowdfunding sites include Angelcrunch, Dreamore, and 5ichuang, but Demohour claims to be the biggest.
Crowdfunding hasn't garnered the same popularity in China that it has in the west yet, but we hope to soon be covering cool grassroots projects from these sites on Tech in Asia!
(Source: Tech 163 via TechNode)
(Editing by Steven Millward)