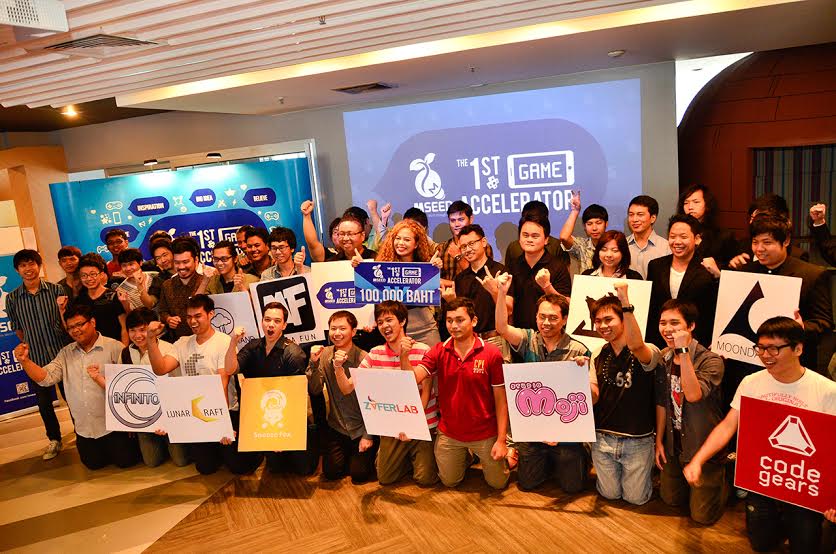 MSeed, Thailand's first startup accelerator for game developers, has chosen 10 teams to join its inaugural three-month bootcamp that started last week.
The groups each received THB100,000 (US$3,145) in exchange for a small amount of equity, and they will get coaching from game industry veterans during the Bangkok-held bootcamp. The accelerator has already hosted workshops for bootcamp participants, run by Adrian Crook, a former producer at Electronic Arts, and Jordan Blackman, former lead designer at Zynga and a senior producer at Ubisoft.
Participants can expect more mentors from game development firms. They include David Ng, CEO of Gumi Asia, as well as Juha Paananen, CEO of Nonstop Games. Juha is the brother of Ilkka Paananen, the CEO of mobile gaming powerhouse Supercell.
The bootcamp culminates in a pitching session involving local and foreign investors. Five of the teams will receive an extra THB400,000 (US$12,600) from MSeed.
The accelerator is managed by Sakolkorn Sakawee, the former CEO of Garena Online Thailand. Garena is a leading game distributor in Southeast Asia.
MSeed has an initial budget of THB 100 million (US$3.15 million), which is funded by parent company M-Link Asia, a mobile phones and accessories distributor in Thailand.
The country has plenty of startup accelerators around, and a couple of them are run by telcos. The number swells if you count the rest of Asia.
While Asia may have too many accelerators for a limited amount of quality startups, MSeed hopes it can find its footing by focusing on a specific vertical, which allows it to offer more industry-relevant advice than other programs.
That's a strategy adopted by Venturetec, a Singapore-based accelerator for enterprise software, and China's HAXLR8R, which focuses on hardware tech products.
See: Cynical investors balked at accelerators in Asia. Here's how JFDI got started anyway
Disclosure: Saiyai Sakawee, project manager at MSeed, is a Tech in Asia Ambassador.