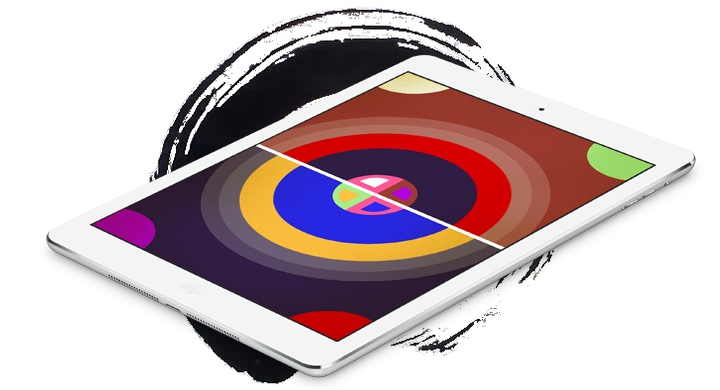 The first game to blow my mind on a smartphone was Zen Bound, because it rewarded hours of gameplay with great visuals and an absorbing soundtrack. Plus, it's the kind of game that only really works on a touchscreen. I think I've found a new – but very different – puzzler that does the same thing in the form of Taijitu.
In contrast to deliberately tough games like Flappy Bird, Taijitu is a lot more relaxing, and its ambient soundtrack – which works best with headphones – adds to its zen-like feel. The idea of the game is to move around the shapes so that colors are mirrored on both sides of the white dividing line. See a full review on our sister site, GamesinAsia, or check out this demo video:
Taijitu is the first game made by a Malaysian startup app studio called Squrce. Founder Wen Kang tells TechinAsia that the game is inspired by the concept of yin and yang. The self-funded startup aims to make more such minimalist apps – not just games. Wen quit his job as a web and UI designer last year to leap into mobile app development.
(See: Cambodian startup releases puzzle game that'll get you thinking outside the box)
The game is in English, though it doesn't really require any language. It's all about the visuals and colors.
Taijitu is US$0.99 in the iOS App Store.
(Editing by Josh Horwitz)