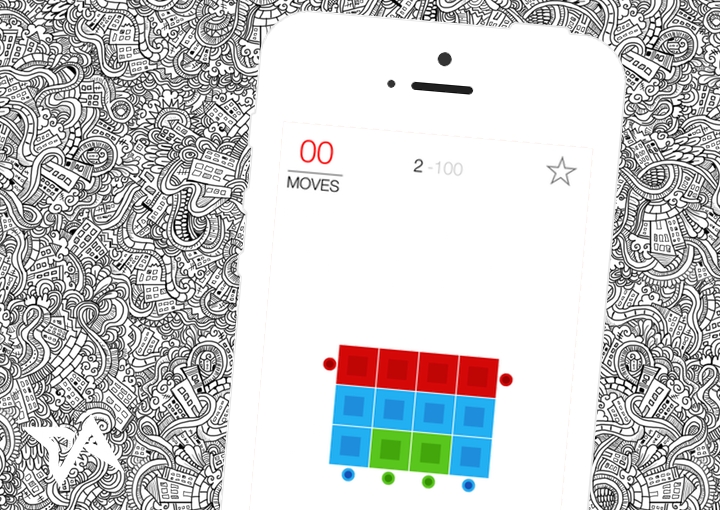 Most fans of puzzle games are still obsessing over Dots, the addictive game of connecting and obliterating color-coded circles. But now another game is taking up all the time I spend glaring at a screen, scratching my head over colored shapes. That new game is called Origin.
Origin is all about squares and pegs, and it's nothing like Dots. The idea is that you have a limited number of moves to shift the blocks, one space at a time, so that they line up to connect the color pegs via squares of the same hue. It doesn't sound like much, but as with all good puzzles it delights so much more than any description could suggest.
Classic puzzler
Here's one level, shown in GIF form, that gives you three moves to solve it: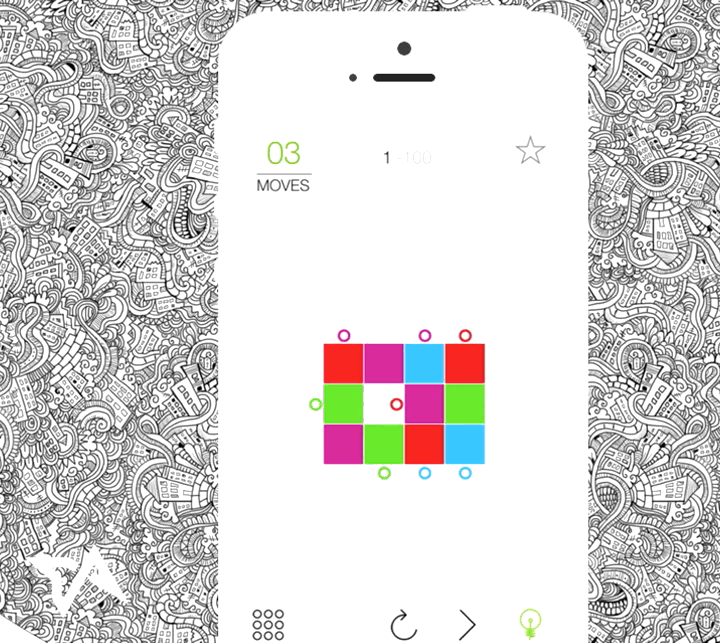 The game, which was launched last week, is free and has an in-app purchase to remove ads for $1.99, and an extra $0.99 to get a pack of five hints. Origin has 353 free levels. The 'Initial' pack has 100 levels and starts off a bit too easy, but they're quick to complete and prepare you nicely for the 'Beginner' pack, which is more challenging than its name suggests.
My only criticism of the game is that, unlike Dots, it doesn't have any different gameplay modes, so there's only one way of playing it. But if you enjoy games based on the Chinese tangram puzzle, that lack of pace and urgency might be quite soothing.
Phnomenal startup scene
The startup behind Origin is a Cambodian game development studio called Sompom. Jeremy Mum from the Phnom Penh-based firm tells Tech in Asia that Origin is based on its earlier game Brainsquare, which has "similar mechanics but that was a lot of harder." He adds that Brainsquare currently has 30,000 gamers, and the team is hoping for a mass-market hit with its more accessible Origin.
While some app developers are wary of brain-taxing puzzlers, Sompom likes to specialize in logic-driven games and apps. The startup also makes edutainment apps for kids such as Numbees.
Jeremy says the startup is aiming to continue mixing gaming with education and is looking into setting up a Kickstarter campaign for a future project. Right now, the team is self-funded from the in-app purchases made by users.
Cambodia might only have about 2.5 million web users – just 16 percent of its population – but there's a strong and tenacious startup scene out there. Check out the 12 Cambodian startups – including Sompom – that we looked at last year.
Origin is free for iOS and for Android.
(Editing by Terence Lee)