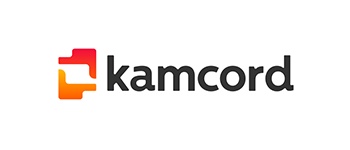 Now available on more than 120 iOS games, mobile game video recorder Kamcord today releases the Android version of its SDK to developers. The SDK is still completely free, giving game developers an easy way to let their users replay, share, and watch recordings of their gameplay.
TiA profiled San Francisco-based Kamcord last month, which was a bit odd for us, as we usually ignore press releases that don't come from Asia. The difference? Kamcord received hefty investment from Innovation Works and Tencent (HKG:0700), both prominent China-based companies. That's unusual, as overseas investment usually flows in the opposite direction. Though considering Tencent's huge presence in China's gaming sector, Kamcord would certainly be an asset to the tech giant's portfolio, regardless of its country of origin.
An Android version was sure to surface after the investment, as Android covers more than 65 percent of China's smartphone market.
Kamcord cofounder Kevin Wang says one of the biggest challenges on Android was creating a video recording solution that would not negatively affect in-game performance. "Technically this represents a huge breakthrough," he says. "No one has been able to accomplish this until now because of the difficulties associated with recording performance in the Android environment."
Kamcord adds about five games per week on average, although that number can fluctuate a lot. One of the most high-profile iOS games to use Kamcord is Pivvot, which recently hit number two in the Apple App store. Cofounder Aditya Rathnam says, typically, 15 percent of a game's users enter Kamcord. 18 percent of them shared their videos, and 50 percent watched the replay. Rathnam says that's five times more than Kamcord's closest competitor, Everyplay.
Everyplay launched seven months after Kamcord, but managed to put out a more feature-rich product thanks to its larger team. But the share numbers (the metric game companies care most about) don't lie, and Kamcord will obviously have a head start in China.
Kamcord isn't monetizing yet, but plans to use advertising on a future video viewing portal as a means to earn revenue. Also in the works is integration with social networks in China. Current options allow for sharing on Twitter, Facebook, Youtube, and Kamcord's website.
Kamcord expects the Android launch to raise iOS numbers as well, as gamers on both can now view each other's content.
Last month, Kamcord reported one billion videos had been recorded. Today, one million Kamcord videos have been shared.
(Editing by Josh Horwitz)