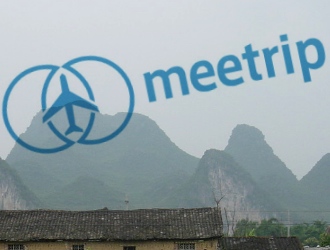 While traveling can be lots of fun, some aspects of it can be quite mundane. Buying guide books and looking up "popular restaurants" using Google – we all end up going to the same places. The rise of Airbnb is a clear sign that people are looking for more in their trips. And a startup from Japan plans to tackle this travel sharing market with a new product called Meetrip.
Meetrip is a smartphone app (pictured below) that connects local users (or guides) with travelers. After signing up using Facebook credentials, local guides can quickly and easily create their own tour plans. For example, a three-hour tour to explore an old town not known to tourists, or a long lunch hour to enjoy the best hot noodles in town. Travelers can find interesting tours and sign up for them. By communicating back and forth with the guide, together you can come up with a perfect tour just for you. The details of the tour including the price can be revised afterwards, leaving space for adjustments.
The idea of Meetrip came from co-founder Takashi Kiyama who is a frequent traveler. Of all the trips he has ever taken, he explains that the ones that he remembers the most are those where he met someone local and communicated with them. And that's why Meetrip focuses on people rather than plans. The team founded the company in June 2011, and has been working on the product for four months. They released a prototype in Taipei, Taiwan, and conducted beta user interviews to enhance the user experience.
The motivation for locals to use Meetrip can be many things, including interacting with travelers from distant places, speaking/practicing foreign languages, or explaining a special place in your area to travelers. These are the initial reasons why locals begin using the app; but with time, Meetrip can become a significant source of income for them. For this reason, the team is focused on bringing their travel product to Asian countries first. Meetrip can be used in Tokyo and Taipei for now, but there are plans to expand to Seoul, Jakarta, and Bangkok within the next few months. The startup's goal is to release Meetrip in more than 10 countries cities this year.
The company behind Meetrip is Duckdive. The other co-founder is Nobuhiro Ariyasu. As a university student, he founded and sold his first company to Net Age Group. His second startup was a C2C market place named Cyta.jp. The CTO of Duckdive is Shinya Kasatani, who while working as CTO for another company released a very popular iPhone app called Pocket Guitar. The paid app has been downloaded more than 1.5 million times. They are all graduates of Keio university.