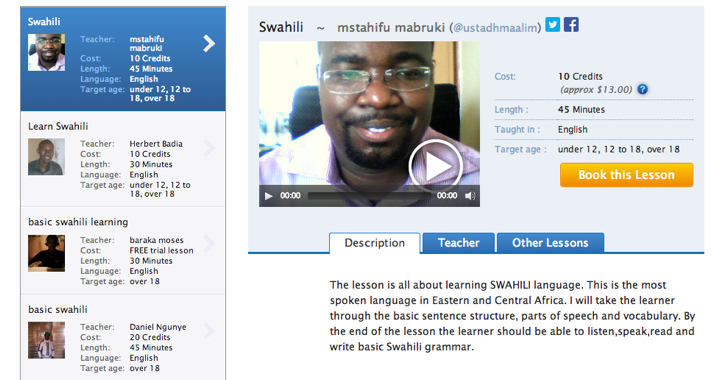 In the same way that Uber allows people to share their cars without being part of a taxi company and AirBnB allows people to share their homes without working for a real estate firm, Tokyo-based ClassDo allows people to share their knowledge without being hired by a school. Just 19 months after launch, the virtual classroom startup has captured users in more than 100 different countries – almost entirely based on word-of-mouth referrals.
The global expansion has pleasantly surprised ClassDo founder and CEO Chiew Farn Chung, who tells Tech in Asia that the service initially targeted only the US and Japan.
"We had been caught off guard when Spanish speakers started to sign up before we were ready, and we were forced to talk to them using Google Translate, without a Spanish speaker on our team then," he says. "We hadn't expected to spread so fast in such a short period of time – we had to scramble to adapt, as well as to add computing resources, and the number of spoken languages on the team."
Instead of relying on Skype or another external service, ClassDo's lessons are all done in-browser without any downloads or installs. Simply sign up, input your payment details (if you opt for paid classes – some are free), and search for a lesson. The interface offers a collaborative whiteboard, a video box, and a text chat box.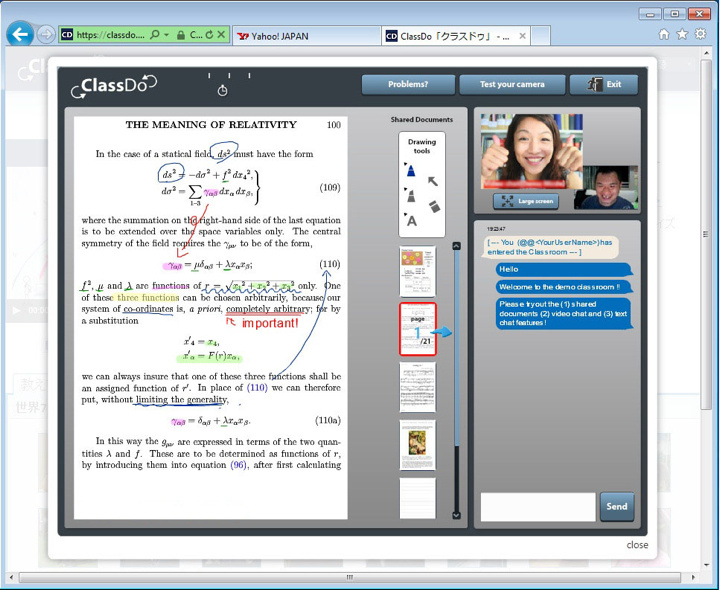 Chiew declined to share the number of registered users, but did say that Asia is growing faster than any other market. While many Japanese startups struggle with overseas expansion – due in large part to the language barrier – ClassDo's users are distributed across five major regions: North America (19 percent), South America (9 percent), Europe (16 percent), East Asia (25 percent), South East Asia (18 percent), Africa (4 percent), and the Middle East (8 percent).
Japan has the highest ratio of users, at 16 percent, but Chiew expects that to decrease as it adds an increasing number of users from outside of the domestic market. The fact that the 10-member ClassDo team (spread out between Japan, the US, and the UK) collectively speaks 11 different languages has surely aided in its worldwide growth.
See: ClassDo is a complete virtual classroom that gets out of the way
Language lessons (even Swahili is currently on offer) create the bedrock of ClassDo's offerings, but the platform offers much more.
"'How to' advisory that you need to get from a real person for is popular," says Chiew. "There are also classes for gaining knowledge that you can't just look up on the internet – mock job interviews, resume review, how to set up a restaurant, improving on a musical instrument, advice on relocation to a certain country, presentation skill improvement, and so on."
ClassDo remains fully bootstrapped. Chiew wouldn't disclose any financials, but said that the company earns a profit from each paid lesson.
"We've started to have conversations with investors inside and outside of Japan, and we're very interested in finding a good partner to grow," Chiew adds. "We're redefining the US$60 billion a year casual learning and consulting industry worldwide."