It's been less than 24 hours since the kingdom of Thailand fell under martial law, but it seems Thais are used to it already. This could be due to the fact that Thailand holds the not-so-admirable title of the world's number four country hit by the most coup d'etat. Although the army chief insists that this is just a martial law, not a coup, we're so used to having soldiers and tanks on the street that it doesn't really scare us (that much) anymore.
But getting familiar with the troops is not the whole story. Thais no longer just stay at home and wait for the excitement to end; we take action. To be specific, we do something to lighten the mood.
See: As Thailand falls under martial law, here's how Thais keep up to date via social media
Selfies
Yup, the troops are right outside, so lemme take a selfie. The Washington Post published a gallery featuring pictures of people taking selfies on the streets with the soldiers – who happily smile – and their tanks.
Thailand declares martial law. Time for a 'selfie.' http://t.co/lnEMPm3tNe pic.twitter.com/wfSNmVNCw3

— PostPhoto (@postphoto) May 20, 2014
It's not everyday we get to take pictures with armed soldiers and their vehicles. So we snap a few pics as evidence that we were in Thailand when it all went down.
Photos: Martial law in Bangkok http://t.co/86gxN5uQEd pic.twitter.com/EoEo3P5wmt

— Coconuts Bangkok (@CoconutsBangkok) May 20, 2014
Fun hashtags
Yes, it's a social media world. Most people have smartphones and rely on social media for news – but the news can be boring. How about a search for hot soldiers? Thais have come up with special hashtags such as #ทหารหล่อบอกด้วย (literally translates to "tell me if you spot a handsome soldier") just for this purpose.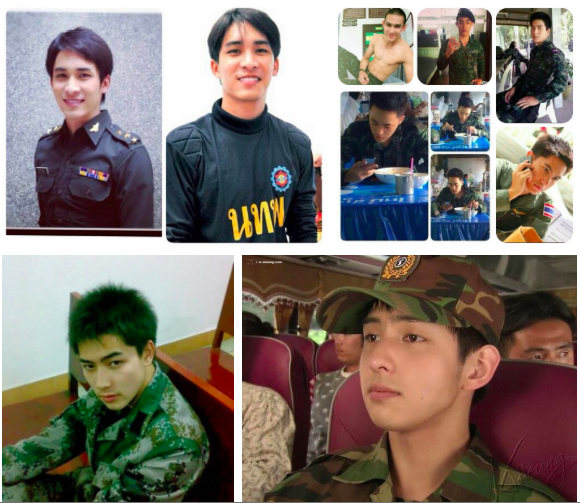 We know this is a serious matter, but that doesn't mean we can't have some fun. Even amidst the ongoing political unrest, we created games and memes of politicians. After all, Thailand is the Land of Smiles.