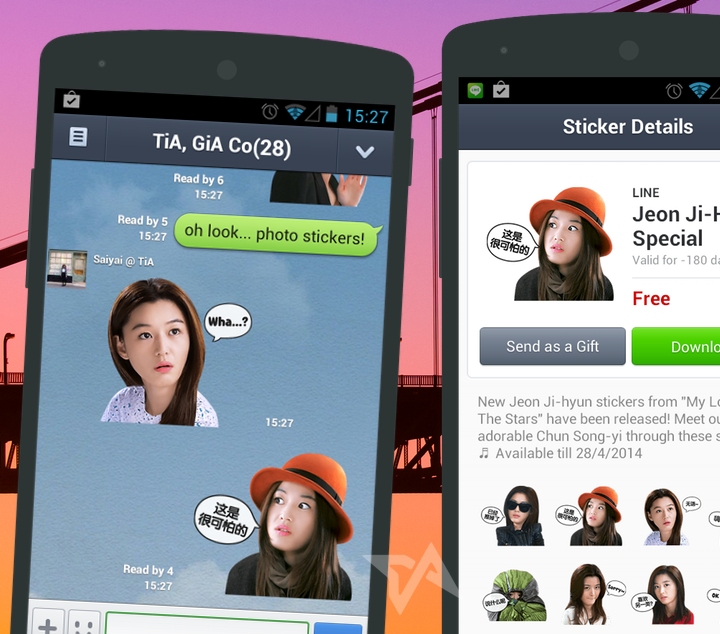 Both Reuters and the Wall Street Journal say this afternoon say they have it on good authority that messaging app Line is set to file for a huge IPO with the Tokyo Stock Exchange (TSX) as well as on Wall Street. NHN CFO Hwang In-joon said last year that the firm was considering listing Line in the US in order to boost its global standing. (UPDATE on July 18: Line's parent company has indeed filed for IPO in both Tokyo and New York, but the documents are private at this time).
WSJ adds that Line has submitted an application to IPO on the Tokyo Stock Exchange. The document is not yet public, according to a search of the TSX site. The omniscient fellow that is the "person familiar with the matter" also said that Line is submitting an application to the New York Stock Exchange and that a dual listing is possible.
See: Line seeks to emulate Hello Kitty with an empire of cute
The public listing is rumored to value Line Corp – a spin-off from South Korea's Naver that's run by the NHN Japan subsidiary – north of 1 trillion yen (US$9.85 billion). That number was first bandied about in April.
Line has more than 470 million registered users, but the company has never revealed how many of those are monthly active users (MAUs). Presuming that half of Line's registered users are active, the app is smaller than WeChat (396 million MAUs) and WhatsApp (500 million). About 12 percent of Line's users are outside Japan, meaning that it's doing fairly well with international expansion.
The messaging app pulled in $338 million in revenue in 2013.