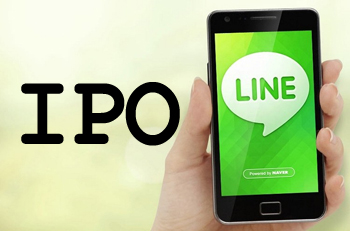 The Korea Herald yesterday reported that popular messaging app Line is considering an IPO. Line recently surpassed 230 million users worldwide, and says 300 million would be the threshold for an IPO. NHN (KRX:035420) CFO Hwang In-joon says they hope to hit that goal by the end of the year.
He says Line is considering the United States, Japan, and Korea as possible locations to issue the IPO. Line Corp CEO Akira Morikawa says an IPO is necessary to expand its market share into North America and "other regional markets."
Line was spun off into Line Corp earlier this year, and it's run by the NHN Japan branch of the Korean web giant.
The announcement comes on the heels of Line's annual conference in Tokyo, where it revealed its latest user numbers, upcoming features, and prepaid cards for buying virtual goods in Japan and Taiwan.
(Source: The Korea Herald)
(Editing by Steven Millward)