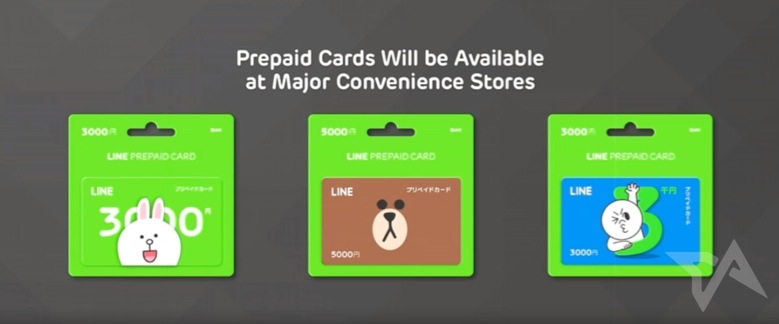 NHN's popular messaging app Line is having its annual conference today. The Tokyo event, which is also being live-streamed online, has just revealed that Line will offer prepaid cards next month to help users buy products within the app.
The Line prepaid cards (pictured above) will hit Japan and Taiwan next month, and will be sold at major convenience store chains such as FamilyMart and 7-Eleven. Buyers will be able to use the cards to buy virtual items like sticker packs and make in-app purchases on the gaming platform more easily without having to make an online transaction.
This kind of prepaid cards model has been used in Asia for over a decade for online PC games, so Line has clearly decided it's a good path to follow to increase monetization on smartphones within the social messaging app. It's possible that the Line prepaid cards could be used for other things on the fast-expanding Line platform in future, such as e-books and magazines.
Korean web giant NHN (035420.KS) operates Line mostly out of Japan. Line has over 200 million registered users globally, with about 75 percent of them outside of Japan. Over 16 million of those are in Taiwan.
We'll add more details as the conference progresses.
(Editing by Paul Bischoff)