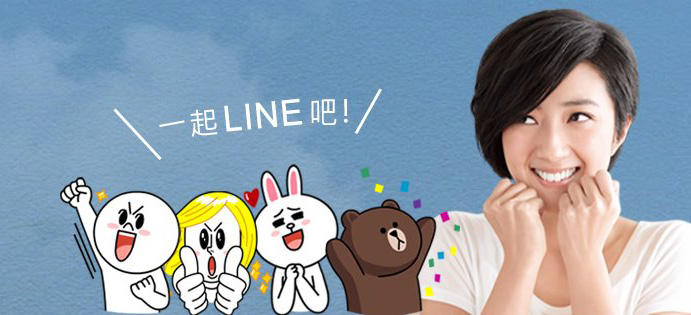 In a 36kr interview with Frank (no last name was provided) who is in charge of Line expansion into the Chinese market, we got to learn that Line has 16 million users so far in Taiwan. That number is astonishing because two years ago when I was studying in Taiwan, US-based Whatsapp was the dominant chat application. Surely Line's cutesy stickers (which I personally believe are very compatible with Taiwanese culture) and TV commercial must have done the trick. 16 million users in Taiwan also means that Line has about 70 percent of its population to use the chat application. Taiwan has about 23 million in population according to Google's data.
This also means that Line has attracted four million Taiwanese users in the past four months. Its last Taiwan user count recorded on Tech in Asia was about 12 million in late January this year. That's the same time that Line reached 100 million total users. Now it has 150 million around the world.
In the interview, Frank also said that he did not see Tencent's WeChat as a competitor. He meant it in a polite way in which he says that while WeChat is aiming for the entire market, Line is only looking for "valuable users."
In my recent interview at NHN headquarters in Seoul, Korea, we got to understand that Line's plan in China is to target working women who are aged 20 to 30 in 'tier one' cities such as Beijing, Shanghai, and Guangzhou. Frank also said that China, being such a huge market, could possibly have two to three social messaging players. In the same interview, we also got to understand from Kang Hyunbin, who is the head of the business office at Line Plus Corp, that Line's cutesy stickers are catching on in China as well.
Frank was also the same person who was in-charge of Line's impressive growth in Taiwan but is now putting more focus on promoting Line in mainland China.
(Source: 36kr)