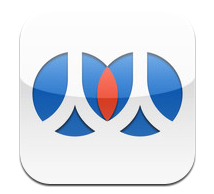 No one would deny that China's once-premier social network Renren (NASDAQ:RENN) has been losing some of its shine of late. Its losses got worse in the third quarter thanks to increased operating expenses, and newer social services like weibo and WeChat have been, to some extent, eating Renren's lunch. Recently, rumors have been swirling about layoffs at Renren. The company has denied these rumors, but it does seem some changes are afoot.
Sina Tech spoke with Renren insiders and former employees, and it seems clear that the company is doing some "personnel adjustment," but the extent of that is not clear. One Renren worker told Sina that during this most recent round of adjustment, a lot of the company's old guard had left, and among one group of ten engineers that had been with the company since its early days, only one now remained at his post. That sounds dramatic, but other insiders told Sina that the changes really were the result of a regular personnel adjustment.
In assessing whether or not these rumors are true, there are a couple factors worth considering. On the one hand, Renren's problem with increased operating expenses would seem to suggest layoffs as a possible resolution. On the other hand, though, Renren's games department — one of the departments rumored to be affected by the layoffs — is one of the company's strongest performers, and it seems highly unlikely that anyone at Renren would look to solve the company's financial problems by gutting its best source of revenue. Given that, my own personal guess is that the staff changes really are just adjustments. But given the growing losses and the company's dropping stock price, it's certainly possible that layoffs are in Renren's near future.
[via Sina Tech]