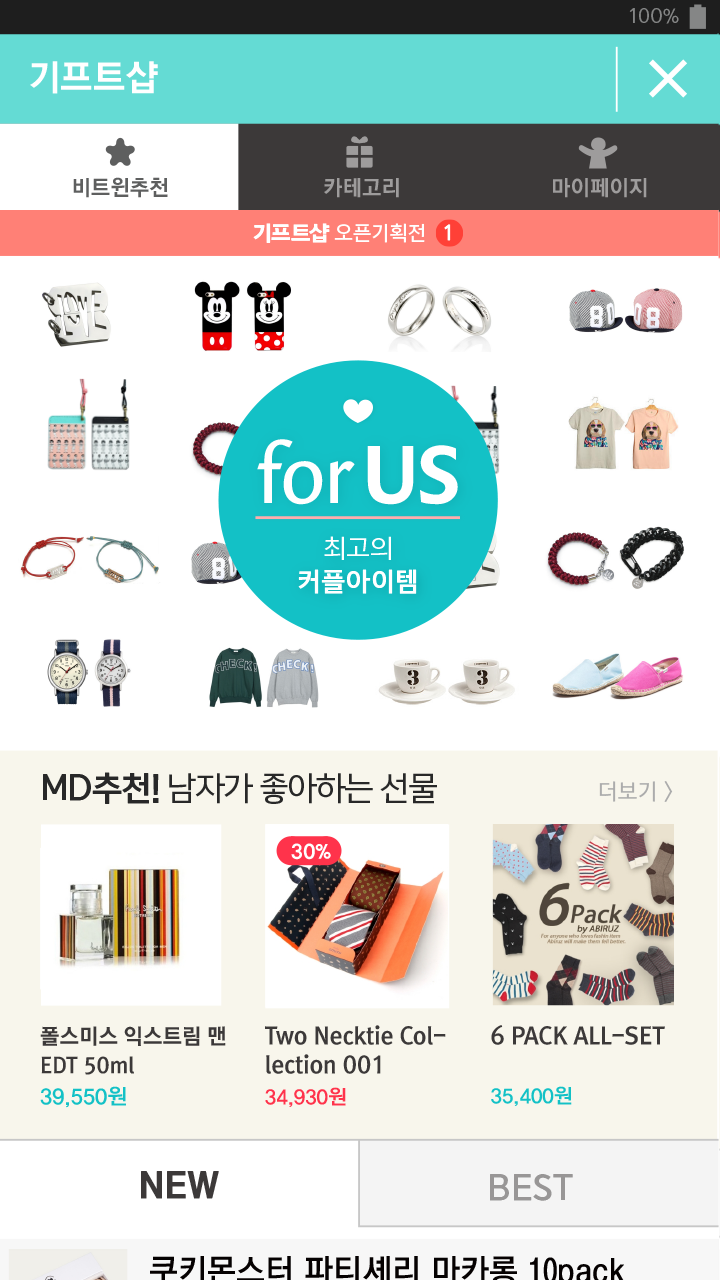 VCNC, the Seoul-based startup behind for-couples app Between, announced a trio of big developments today.
First, strong growth outside of South Korea, especially in Japan, attracted two new investors: Japan's Global Brain Corporation and US-based 500 Startups. VCNC hasn't revealed the exact sum that its two new backers have contributed, but the company raised US$4 million in two previous rounds that included notable venture capital firm SoftBank Ventures Korea. The current venture round was initiated by DeNA in February.
Between, which is VCNC's flagship app, boasts 7.3 million users across the globe. Though the majority of Between users hail from South Korea or Japan, Southeast Asia and Taiwan have captured seven and four percent of the app's user base, respectively.
"We are seeing huge growth potential in Southeast Asia and Taiwan, both from user growth perspective and also from the partnership/business development side," Edward Lee, VCNC's head of international business, told Tech in Asia. "Between has the advantage of being the only platform available in these markets that allow our partners to target couples at scale.
"With a team in place on the ground for Southeast Asia, VCNC has seen the number of users increase from just over 220,000 to over 360,000 in our three main countries of focus (Thailand, Singapore and Malaysia) within the past six months, a 63 percent growth. With our new Taiwan team, this brings our global footprint outside of South Korea to three markets (Japan, Southeast Asia and Taiwan) and we'll definitely see them start to take a bigger piece of the total user pie.
"VCNC is currently seeing strong growth in China, Hong Kong, India and the US and will continue to monitor and research on these markets to determine the right time to enter."
Between is a big hit for privacy-obsessed Japanese couples
Since the establishment of its Tokyo office in March 2013, VCNC has managed to capture one million users in the land of the rising sun.
Japanese social media users, who just a few years ago were notoriously reluctant to use their real name and photo on Facebook due to privacy concerns, have flocked to the service.
"As social network services (SNS) become more popular, there are increasing amounts of security issues in the online world," said Global Brain CEO Yasuhiko Yurimoto. "Closed or private social network services like Between enable people to share information with selected users. Within this domain, Between is in the top global position and has high potential of becoming the standard. Global Brain Corporation could support VCNC's growth not only in Japan but also in all of Asia."
(See: DearLove is a new messaging and diary app for couples)
Ecommerce store launching today
VCNC also made public its intention to monetize Between in South Korea by building out an ecommerce platform from within the app. It will partner with online retailer 10X10 and Wincube Marketing to help realize these ambitions.
"The ecommerce platform will see a full official launch in South Korea [today]. The VCNC team has been working hard over the past year, securing the partnership with 10X10 and Wincube Marketing, building the ecommerce store and integrating with these partners, in preparation for this launch," Lee added. "Since Japan has Between's second largest user base, there is a high chance that we will be implementing the ecommerce model there next. However, this move will be made only after we accumulate more know-how on ecommerce happening in South Korea and find the right partners in the ecommerce domain for that region."