Some early birds will be preparing a gift for their partner for Valentine's Day on Friday. If you want to do something extra and techy, this new app for couples might be fun. Called DearLove, it's a messaging and diary app for couples. It's sort of like Path, but just for lovers.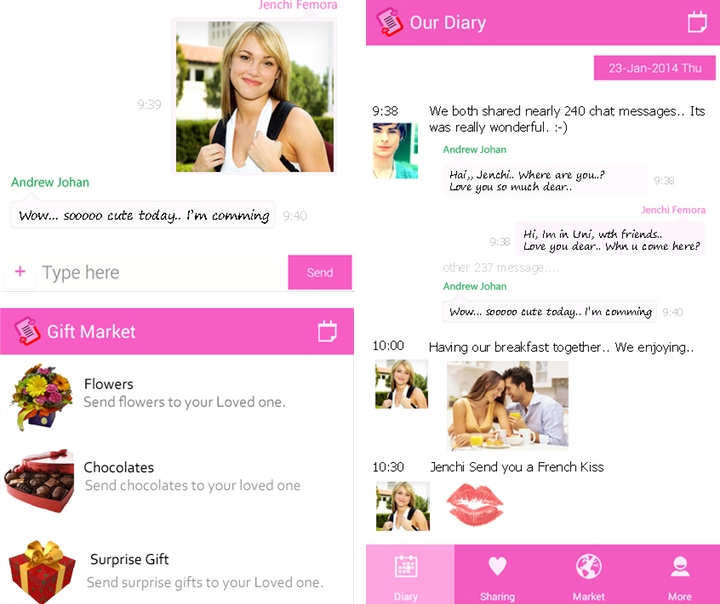 DearLove is free and available for Android. In addition to messaging it also features a store for sending flowers, chocolates, and surprise gifts. Of course, those are things you should be using all year, not just on Valentine's Day! The app is targeting new users in Australia, Bangladesh, Indonesia, India, the Philippines, New Zealand, Malaysia, Singapore, and Sri Lanka; but for now it only supports English. The startup says multi-language support is in development, along with video and audio message sharing, express moods and emotion stickers, and direct carrier billing.
DearLove is made by Atiral Media Lab, a Singaporean startup. It has lots of competition in this niche area, with couples apps Between and LoveByte already proving popular.
DearLove is in the Google Play store.
(Editing by Steven Millward)