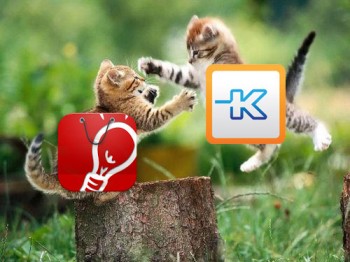 The e-commerce battle in Indonesia is heating up, and today the country's biggest online forum site Kaskus finally spoke out about what they have in store in terms of online shopping. These plans, revealed at a press conference this morning, include Kaskus rolling out its eBay-like C2C marketplace at the end of this year. The company even has a strategy in case US-based eBay decides to enter Indonesia.
The Kaskus team tells us that currently the site has 5.6 million registered users and 400 communities. There are over 3,000 new threads posted in its forum every day with more than 10,000 new threads posted daily in its C2C selling forums. As of last month, Kaskus sees 35 million monthly visits, with over 400 million page-views generated. Users spend about 21 minutes on the site each time 1.
Kaskus' upcoming marketplace
Kaskus CEO Ken Dean Lawadinata explains to us that at least half of its visitors come for the C2C forums, and so e-shopping will become the company's focus in the years ahead. After revamping its site from formerly using the simple VBulletin software to using Kaskus' own back-end system, now the company is able to integrate online shopping into its site with more ease. Its big project right now is to roll out its highly anticipated eBay-like C2C marketplace later this year.
Ken says that the new marketplace will be somewhat similar to eBay's platform. The feature will enable users to showcase their products in a much better way than is possible on Kaskus today. Furthermore, there will also be an auction feature on the new Kaskus marketplace. This will help Kaskus differentiate itself even more from rival C2C selling site TokoBagus.
Can KasPay be Indonesia's PayPal?

Besides its upcoming marketplace, Kaskus is also improving its own payment gateway, called KasPay. The team has made significant changes to KasPay's back-end, which makes the process much smoother for customers. KasPay, still in beta, will play a significant part in the plans to monetize the marketplace by 2019.
First, KasPay will be used as an optional safe-hold escrow payment system for the upcoming marketplace feature. KasPay charges a meager 0.05 percent per transaction up to a cap of IDR 5,000 ($0.50) no matter how high the transaction value is. Ken says that this ridiculously low fee would be key to encouraging people to utilize the payment system in the revamped store. That is on top of the escrow feature embedded in KasPay's system.
When it comes to e-wallet rivals in Indonesia, iPayMu charges two percent for the escrow service, but it's free for member-to-member transfers. Payment gateway Doku's Wallet doesn't charge anything either, but Kaskus' marketplace prowess and escrow service are huge advantages over them both.
Second, Ken says that Kaskus will keep on bleeding money with its KasPay and new marketplace features in the next five years even after the latter feature gets introduced this year. But during that time, he believes, KasPay can become Indonesia's version of PayPal or Alipay and be used by third party e-commerce sites.
By 2019, with a lot of people using KasPay and Kaskus' marketplace, the company will start monetizing from both ends.
Kaskus even has plan B for the real eBay

All of the plans above look good when it comes to fending off local rivals, but what happens when – or if – the real eBay decides to enter Indonesia? Though the question seems to be a bit far-fetched, in actuality Ken already has plans to tackle that potential challenger. How? By starting to use its investment funds raised from GDP Ventures back in 2011. Wait… what?
It turns out that Kaskus became cash-flow positive at the end of 2008. Up until today, the company hasn't used a dime raised from the investment made by GDP Ventures. Ken says that they took the investment because of GDP Ventures' valuable networks. As it turns out, the funding actually serves as Kaskus' plan B should eBay decide to splurge a huge amount of cash to win the Indonesian market.
Backed by MIH, the investment arm of South Africa's Naspers, rival TokoBagus has yet to generate profit in the country. The site now records over 10 million visitors every month, which is still below Kaskus' numbers so far. It'll be interesting to see what TokoBagus plans to do to beat Kaskus in the long-run.
Ken's story available in bookstores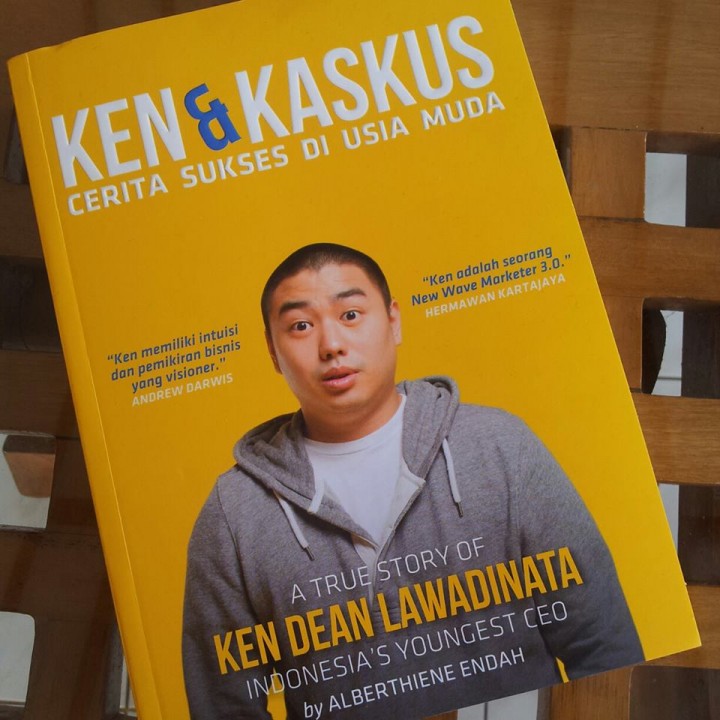 During the Kaskus press conference today, the CEO launched a book entitled Ken & Kaskus (pictured above). The book talks about the CEO's life story and how he dropped out of university and pursued his startup career with Kaskus initially in the US. A few people once thought that Ken had made a stupid decision, but the 27-year old entrepreneur has now proven his doubters wrong.
(Edited by Steven Millward)
---
During our Startup Asia Jakarta event last year, co-founder and CTO Andrew Darwis told us that Kaskus had around 28 to 29 million unique visits every month. The team recorded four million registered users at that time. So in one year, Kaskus' members grew by 1.6 million, recording additional six million more visits.