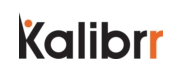 Y Combinator, the Silicon Valley based Granddaddy of startup accelerators, had accepted Filipino company Kalibrr into its program, making it the first startup in the country to achieve the feat.
Kalibrr has burst onto the Philippine startup scene with its solution of providing online job training and assessment tools to job applicants. It is meant to close the skills gap in the country's thriving business process outsourcing industry.
Once applicants complete the program, they will be referred to Kalibrr's partners for job interviews. While the startup doesn't charge applicants any money, companies have to pay a subscription fee to access and hire potential employees. Kalibrr is presently focused on call center jobs in Metro Manila.
Founded by Paul Rivera and Dexter Ligot-Gordon in January 2012, Kalibrr had received a significant USD 100k in seed funding from Kickstart Ventures, a Philippine-based startup incubator.
The idea for Kalibrr came while Paul was running his own BPO company in the Philippines. While he found many job applicants with some work experiences, they lacked the necessary skillset to work in the BPO industry.
By entering Y Combinator, Kalibrr's runway would be extended further with at least USD 15k in investment in exchange for 2-10% equity. Chosen applicants are required to relocate to Silicon Valley for 3 months for the duration of the twice-yearly program. Some of the program's successful alumni include Dropbox, Reddit, and Scribd.
Kalibrr will need all the mentorship and funding they can get while seeking market validation. Being a two-sided platform business, the challenge will be to generate demand on both ends among job seekers and employers.
The startup's business model could work by first drawing potential employees to the site since it has the inherent utility of being a job training tool. Once a critical mass of applicants is secured, companies could start coming in and pick the best of the lot.
You can be sure that Kalibrr's progress is being watched closely by the tech startup community in the Philippines.
Along with Twitmusic, which made it into 500 Startups, these companies represent the best of a new wave of tech entrepreneurs in the country that are starting to make their presence felt.