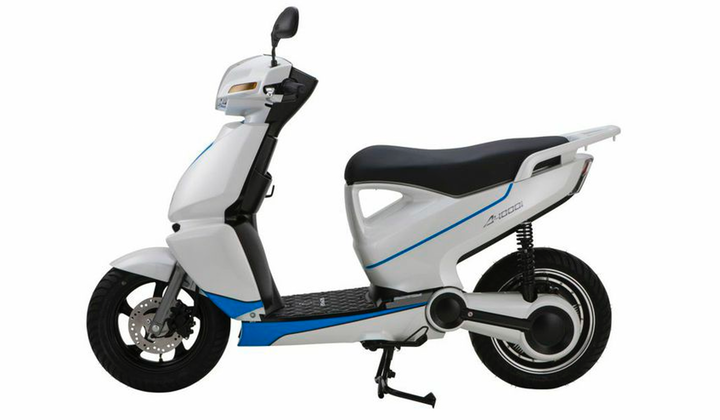 Tokyo-based Terra Motors, an electric vehicle (EV) startup that produces eco-friendly scooters and tuk-tuks, today announced that it has partnered with an Iranian distributor to bring its products to the West Asian market. The exclusive deal with Tehran's Jahanro Industrial is for a period of five years and extends to Terra Motor's flagship A4000i smartphone-connected scooter and unspecified new products to follow.
"Jahanro Industrial started from just a small motorcycle shop, but now it successfully became a distributor of Kawasaki, Bajaj, and TVS – with 1,000 employees and 200 dealers in Iran," Toru Tokushige, Terra Motors' CEO, said in a statement. "We believe that this partnership will lead to great expansion of the electric motorcycle market in Iran."
New government regulations to curb traditional vehicle emissions are setting Iran up for an electric scooter boom. Despite widespread news coverage of choking haze in China, Iran is home to four of the top ten most air-polluted cities in the world (surprise: none are in China). Customs tariffs on gas-powered motorcycles in Iran are a staggering 59 percent – but new incentives for ebikes lower that figure to just four percent.
See: Terra Motors gets $10 million in funding to roll out electric scooters and tuk-tuks across Asia
In addition to tax breaks, owners of electric vehicles can avoid sticker shock at the gas pump – since Iran cut fuel subsidies in 2010, the cost of petrol has skyrocketed 75 percent.
Tetsuya Ohashi, head of PR at Terra Motors, tells Tech in Asia that the partnership in Iran signals the start of a larger push into West Asia and the Middle East.
Terra Motors' US$4,500 A4000i and its stripped-down A4000 counterpart (price not specified) are slated for global release by the end of this year. The company hopes to ship a combined 100,000 units by the end of 2015.