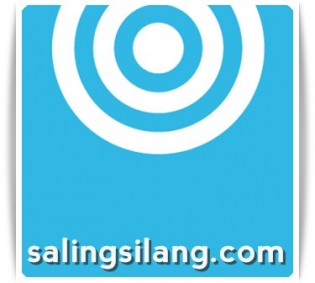 Indonesian digital media group SalingSilang made an announcement yesterday that it is going to close down. This applies to SalingSilang's family of products as well, including social media analytics platform SXindeks, Politikana, Ngerumpi, DagDigDug, BicaraFilm, KuFoto, and others.
The company, which was founded back in 2011, explained that this decision was made because the team now has a different focus, which sees them operating in fields like consulting, media and content, and mobile projects. Those Indonesian social media related projects, which include acting as a consultant for social media campaigns and holding prominent events like Social Media Fest in the last two years, were usually executed together under the same flag.
The last article posted on the SalingSilang site was back in November of last year, and you can still access the website at the moment. I found that SalingSilang's products TuiTwit and #beritagar are still in operation. While the startup's other websites, like DagDigDug and Politikana, cannot be accessed anymore.
The team apologized to all its users for the inconvenience caused, particularly to the communities who have supported them this far. Although SalingSilang's operation is stopped now, the team still believes that the power of social media will continue to influence Indonesia to become a better country.
At the time of writing, SalingSilang's Twitter account has around 30,000 followers with 22,500 likes on its Facebook page. We are sad to see one of the most well known Indonesian startups come to this point. But we wish the SalingSilang team all the best in their future endeavors!
(Source: Trenologi)