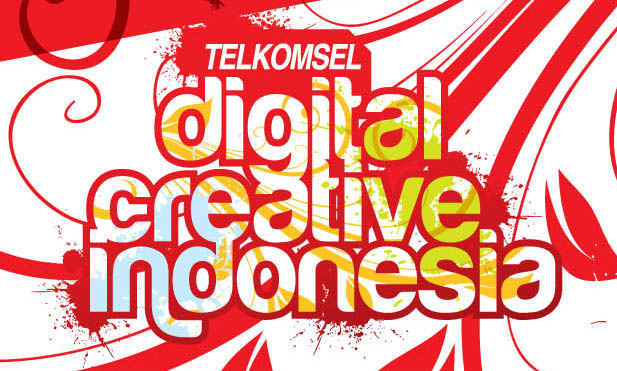 Indonesia's biggest telco Telkomsel launched a program called Digital Creative Indonesia today to help local developers market their products both nationally and internationally. In the spirit of Indonesia's 68th Independence Day last week, the telco gathered 68 locally made products for the program.
The 68 products – mostly mobile apps – fill up eight categories of products that Telkomsel promotes: edutainment, social media, lifestyle, games, utilities, information, entertainment, and e-commerce. The apps are available in Indonesia for Android, Blackberry, and Symbian. Among the companies who built the apps are familiar names like photo sharing app PicMix, game developer Touchten, social network MindTalk, app developer Mahoni, and price comparison engine Telunjuk.
Telkomsel helps the startups market their products in Indonesia in two ways. Firstly, these products will be highlighed on Telkomsel's TemanDev website. Secondly, 125 million Telkomsel customers can download and purchase the apps via carrier billing by inputting "*500*68#" in their phones. Touchten CEO Anton Soeharyo says the profit sharing scheme offered by Telkomsel is a fair one, whereby the startup gets the majority share.
Going global
To help these startups market their products internationally, Telkomsel will promote selected startups and connect them with Telkomsel's partner telcos abroad. The company boasts affiliate networks in a few countries, including Singapore, Myanmar, Malaysia, and Australia.
Telkomsel's parent company Telkom recently launched another tech incubator called Jogja Digital Valley, to complement its first, Bandung Digital Valley. All these efforts will be welcomed by many local developers in Indonesia.
(Editing by Steven Millward and Paul Bischoff)