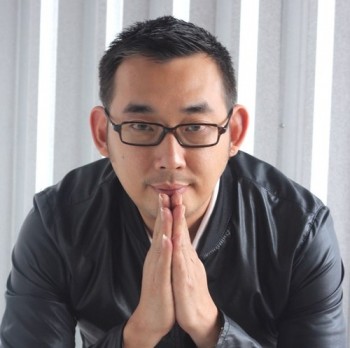 Anyone in the Indonesian tech industry must have at least heard of the travails of Danny Wirianto (pictured right). He is a key figure in the local tech scene who now overlooks a total of 15 companies in Indonesia including the country's largest online forum Kaskus and Merah Putih Incubator (MPI). He has also received numerous awards including the CMO Asia Award and he recently got nominated as one of the Founders Institute's top mentors in Asia.
But not a lot of people know about Danny's humble origins. The Indonesian tech star had a lot of trouble at school and once worked as just an office boy.
Rough school years
Danny says that the Indonesian education system didn't suit him very well. "People are taught to memorize and follow what the teachers say," he says, and he wasn't good at it. What's worse is that teachers tend to put more focus and attention to the "brighter students," and the ones like Danny got ignored. This unconsciously took a toll on Danny's learning process, and he failed two years in junior high school.
During his high school years, Danny also got involved in a motorbike gang. It wasn't a generally good environment for him; he recalls that his friends started carrying weapons, doing drugs, and even having fights with other biker gangs. Luckily, he knew that continuing to live in that environment would lead him to a bad road, and so he decided to study in the US, away from all his troubled past, and start anew. "I like to think that I was a mature guy even in those early years," he says.
Working his way up from office boy
Danny took a Fine Arts degree in the US. During the early years of his study, he also took a part time job to help pay for his living costs there; he worked on minimum wage as an office boy. He quickly got used to it and the office boy gig went on for a couple of years.
Luckily, Danny was also doing much better in the US education system, so much so that people wanted him to tutor them. Realizing that he could earn more by working as a tutor than he did at his office boy job, he naturally opted to focus on tutoring. Ultimately, he finished his degree with an honorary award from his college, as well as winning a nationwide arts competition in the process. Life was getting better.
Mad website skills
After his start in fine arts, you might wonder how Danny came to the advertising and tech industries. It all started when Danny wanted to send his painting portfolios to companies, but printing them was costing a fortune and he started wondering if there was a more efficient way to do this.
At that time – in 1997 – he was already familiar with the internet through his chatting activities with mIRC, and then he stumbled across a discounted book called HTML for Dummies. An idea crossed his mind and he taught himself to build a website, so that he could showcase his portfolio in a more efficient way to potential clients.
Being a fine arts student, he really did pay a lot of attention to his website details so that people could really appreciate his portfolio. And after a while, Danny received a call from a company called Adobe. He first thought that Adobe wanted to hire him for his fine arts skills, but interestingly, the tech company was more interested in Danny's website-building and photoshop skills. He was hired to be Adobe's art director.
Danny the entrepreneur
From then on, one thing just led to another. From fine arts, he worked in the advertising industry, and this led him to build his own ad agency called SemutApi Colony in 2001 in the US. This agency would later receive numerous awards like The Best Rising Star Agency in 2010 and it has handled numerous Fortune 1000 companies.
Danny acknowledges that one of his weaknesses is that he gets bored easily, so being good at just one thing was not satisfying enough for him. He would then use all these skills – artistic design, advertising, technology – to help grow his ventures. Fast forward to today, Danny has helped mastermind the Kaskus rebranding effort from formerly being known as a porn site into a respected forum, and has driven the site's growth since 2008.
The 39-year-old Danny is now putting his mind to the latest startup, which his gut says has the potential to be one to look out for in the region. It's a social interest platform called MindTalk.
Mindtalk, the next big Indonesian startup?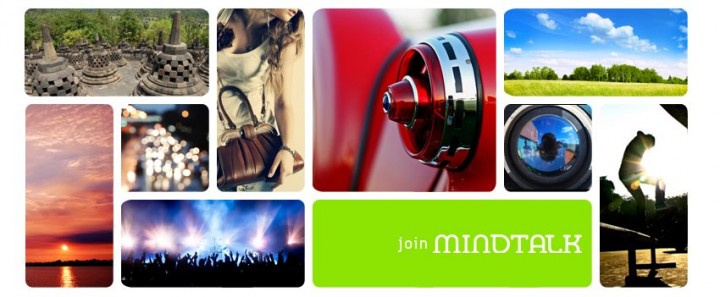 For me, MindTalk looks like a mix of Facebook and Twitter. The startup emphasizes its user-made channels, and through them, users can post, share, and receive information related to the channel. Danny likes to think that MindTalk is more like mailing list 2.0; people can build, discover, and join online communities easily.
One particular problem that MindTalk addresses is how brands can communicate with all their users cheaply. Facebook is now trying to monetize business pages, which require companies to pay if they want their posts delivered to all their users. MindTalk offers that same function for free.
Besides letting you build and own your own hashtag channels, MindTalk also lets you earn money from them. Danny says that if a company wants to put ads on a particular channel, then he will split the revenue with the channel owner, giving them as much as 50 percent. That is something that Facebook or Twitter don't offer.
Since being fully launched last November, MindTalk now has around 500,000 members. Every month it records three million visitors from over 190 countries, with the top four being Indonesia, India, Malaysia, and Australia. On average, a user spends 23 minutes on the site.
Besides helping companies advertise their products and hold competitions on MindTalk, Danny monetizes from branded emoticons. In the future, when MindTalk has passed a significant number of users, he will also start selling premium emoticons to his users. And MindTalk is still in development, as Danny thinks that the current version is still 60 percent of what he envisions the site will be.
Built by a very experienced entrepreneur, MindTalk is definitely one startup that people should look out for.
(This is part of our founders series – uncovering and sharing the entrepreneurial stories of startups across Asia)
(Editing by Charlie Custer and Anh-Minh Do)