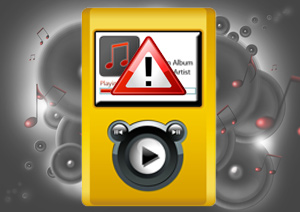 Attention music lovers in Indonesia – the government is moving today to shut down websites which illegally provide music download links. Some of the music licensing associations in Indonesia recently formed a campaign called Heal Our ​​Music in order to prevent music piracy in the country. They urged the government to shut down websites they reported that provide download links to their licensed songs. These sites are considered to have violated the law of Copyright and Intellectual Property Rights in Indonesia.
The 'Heal Our Music' campaign has apparently gained the government's attention. Today the Ministry of Communication and Information said it's finally willing to discuss the closure of 20 sites that have been reported.
Those sites that are up for the chop include gudanglagu.com, musik-corner.com, freedownloadmp3.org, and plasamusic.com – all of which will be familiar to some Indonesian music enthusiasts. Some sites are down already, while some have lodged a protest to the campaign, such as this plea from Gudanglagu.
Gatot S. Dewa Broto, head of public relations at the Ministry of Communications and Information made ​​a statement to Detik, saying:
Now we are still discussing this matter, while receiving input from many stakeholders regarding the best method to implement the policy. This is a very sensitive issue… After all, we know there are artists who want to be famous on these sites. We could block the sites that prove to be illegal, but on the other hand we must also consider the social implications in the music community.
The Heal Our Music campaign feels that blocking these 20 sites is only the first step in combating music piracy. Rahayu Kertawiguna, chairman of Indonesia's artists, song producers, and music directors association (PAPPRI), and also the owner of the Nagaswara record label, said on his site:
We realize the government should seriously deal with this matter because this cannot be done just once, but continuously. For if the 20 [sites] are closed, new ones will emerge again. There are thousands of illegal download sites like that.
Indeed, the fight against illegal music in Indonesia is not an easy thing. Given the level of consumer buying-power, the rate of purchasing music is still low. Apparently, people prefer to download music from random sites – in many cases without them realizing it is actually illegal. Also a driving factor is that music is one of the main entertainment forms they can enjoy on their mobile phones.
Indonesia itself is trying to provide a solution to this problem. Some music portals already provide an alternative way to enjoy music, such as Souniq's cloud-powered streaming music apps that can be enjoyed through Facebook or any mobile devices. Actually, the Indonesian government could learn from China which has already been pushing forward with such solutions, as seen very recently by Baidu with its new record label licensing agreement.
Share your thoughts on piracy and how Indonesia is tackling it in the comments.