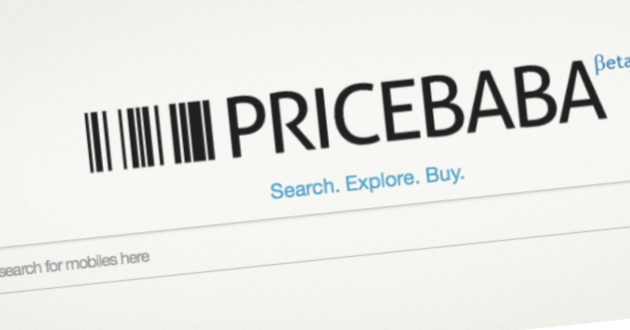 For all the horsepower behind every general search engine in the world, it seems that consumers are increasingly finding product search engines useful. And that's part of the reason why India's Pricebaba has attracted an undisclosed amount of seed funding yesterday.
Pricebaba focuses on finding good prices among offline retailers for mobile phones. It differs from some of its product search equivalents in the region by focusing on listing India's numerous brick-and-mortar phone resellers – not online stores So far it has the details of shops in Mumbai, Pune, and Delhi, and the investment will allow the startup to expand that to 10 cities during the course of this year.
Pricebaba's seed funding was led by Pune-based angel investor and entrepreneur Karamveer Singh, with participation from a good amount of other established businesspeople.
Founder Annkur P Agarwal explains to TechinAsia that retailers can get their listings for free within Pricebaba, and he believes that this curated shopping approach – not the usual crowdsourced one – is what consumers really want. The team believes that shoppers "are confused with the wide variety of mobiles" and other gadgets out there, and want some slimmed-down listings that are searchable within their budgets. With tech purchases researched and planned for weeks and months, a simple resource is, they believe, what's needed.
Annkur insists that Pricebaba's method is scalable as it moves into new cities or new product categories. Likening its listings to those of the India-based food and restaurant guide Zomato, the founder reckons that it costs the search site not much more than US$2 to keep each store listing fresh for a year.
As for venturing into searching for gadgets for sale on e-commerce sites, like we've seen with Telunjuk in Indonesia or the massive eTao in China, Annkur explains to us:
We have thought about it, but there is a huge disparity between online and offline buyers. If we hear enough users ask for it, we would consider it. So far that isn't the case.
One other investor, Dinesh Tejwani, likes the current approach, saying in the startup's announcement:
Annkur and team has come up with a unique idea of connecting mobile phone buyers with mobile shops, thereby ensuring lowest price for the consumer and more business for the seller.