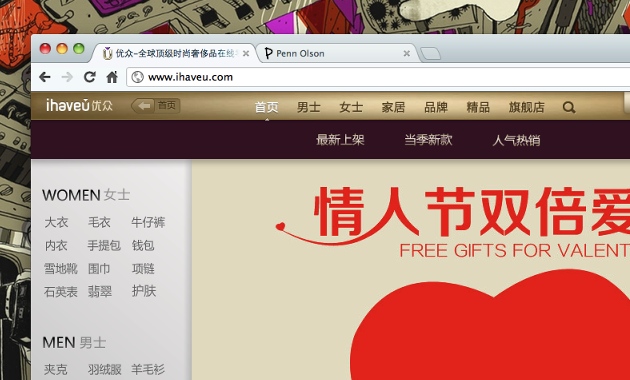 The luxury e-commerce site IhaveU has announced that it has wrapped up B-round funding, though the full investment sum has not been revealed. The injection of investment was led by the CID Group and JAFCO Asia.
IhaveU.com is one of a number of luxury B2C Chinese e-commerce sites that focus on couture brand clothing – along with other independent rivals such as The Luxury Club, as well as high-end fashion stores from web giants such as Sina (NASDAQ:SINA). IhaveU sells both men's and women's clothing and pricey accessories, from the likes of Prada, Hermes, and Marc Jacobs. It even sells some designer home items.
Its A-round of financing came back in December 2010, was worth US$11 million, and was led by IDG Capital and Lightspeed Venture Partners. That came shortly after it launched in November of that year.
A CID Group venture partner, Luo Wen-qian, told the Chinese media yesterday that the fund had decided to back IhaveU because it has the DNA of an outstanding enterprise that understands its market.
Despite its strong team, fresh investment, and a booming e-commerce scene in China, it still faces a great deal of competition in this niche luxury brand retailing sector.
[Source: PE Daily – article in Chinese]