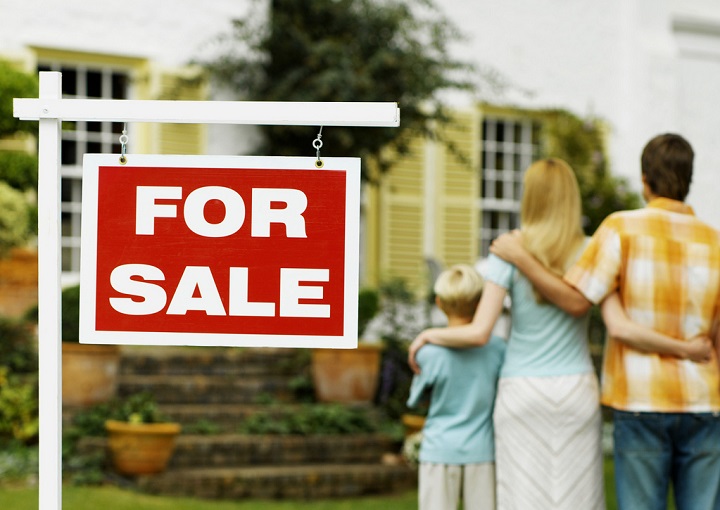 Housing.com, one of India's leading real estate portals, raised US$19 million in its fourth round of funding from Helion Venture Partners, Nexus Venture Partners, and Qualcomm Ventures yesterday. In the current round, Helion has pumped in US$8 million, Nexus invested US$7 million, and Qualcomm put in US$4 million. Currently, the portal has 109,035 verified property listings across 23 Indian cities. The current round of funding will help it expand to more cities across India, map more houses, and invest more into technology, Advitiya Sharma, one of the co-founders, told e27.
Housing has been a trail-blazer among Indian real estate portals. The startup was the first to bank heavily on technology to make house-hunting in India easier. Founded in June 2012 by 12 young engineers from IIT Bombay, Housing.com entered the market with a clear differentiator: credible information backed by data. They introduced map-based search, forcing others in the online real estate space to follow suit.
Virtual tour as a clincher
Early on, Housing — then Housing.in — put together a data collection team. They visit every home they list, collect and verify information, click photos, and record geographical location points. These details are tagged with the listing on the site. A user can go on a virtual tour through the houses listed, explore the neighborhood, and see if the area fits her tastes. These features proved to be a clincher for the Mumbai-based startup, which has seen enviable growth in two years.
Housing launched its Android app and mobile website back in October, 2012. The main competitor, CommonFloor.com — another startup founded by IITians — launched its app in May 2013.
The Housing team's keen eye for technology got them the first round of funding from angel investors in February 2013. They used it to expand operations to Hyderabad. The second round of angel funding came in another month. By the end of May 2013, Housing beat Makaan.com — promoted by established Indian consumer internet company People Group — and Indiaproperty.com — launched in 2006 — in the percentage of reach.
The third round of funding of US$2.5 million, this time from Nexus Venture Partners came in June, 2013. They used it to build a data science lab to "sieve through mountains of data to develop indices and metrics that help us identify consumer needs."  The team upped the ante by building heat maps, demand flux maps, lifestyle rating, locality insights, a child friendliness index and other tools.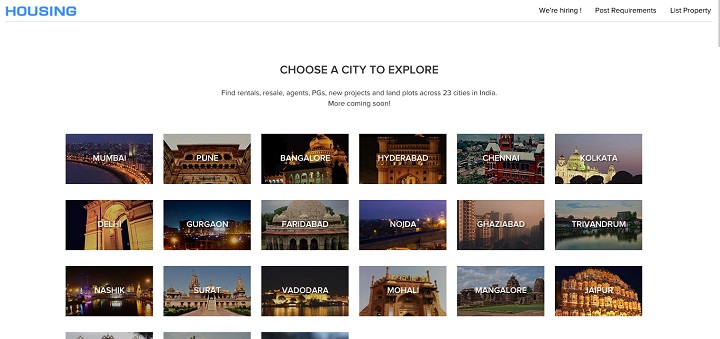 Global ambitions
In September 2013, Housing.in became Housing.com, acquiring the domain name and also a national number: 03-333-333-333 for a whooping US$1 million. In a statement at the time, co-founder Sharma said this was the company's first step towards global expansion.
In January this year, Bangalore-based maxHeap Technologies Pvt Ltd, which owns CommonFloor, had secured US$10.4 million in Series D round of funding from their existing investors Tiger Global Management and Accel Partners who had pumped in US$7.5 million in July 2013.
The latest round of funds will be mostly be used to fortify CommonFloor's technology backbone, Sumit Jain, co- founder and CEO of CommonFloor, had said in the company's blog:
We will use this round to deepen our research capabilities across the board, providing highly relevant content for every home-related need. We will also use this round to develop new products to offer even better content discovery and experience.
Now that Housing too has secured big funding, the real estate war in India looks likely to be fought on a technology turf.
Internet influences buying
Earlier this week, Google India released a study which says that internet research now influences more than half the real estate purchase decisions in India. "This phenomenon of researching online for real estate information before making a decision is not limited to metros but also extended to buyers in tier II cities," Google India Industry Director Nitin Bawankule told reporters in New Delhi.
In-depth property information and market trends as well as comparison options were the main reasons for buyers to go to real estate portals, the survey across 15 cities by consultancy firm Zinnov showed.
The quality of that information will set a real estate portal apart, and this is what will test the tech mettle of Housing and CommonFloor.
(Top image: Flickr user Mark Moz)