Remember Bigcolors? The Hong Kong-based startup that lets investors trade shares of early-stage startups that meet pre-determined crowdfunding goals? They've been quiet for the past eight months, but today they're coming out of hibernation to announce they've acquired GetViable, an Australian firm that makes tools that help startups refine their business plan. While Bigcolors hasn't disclosed the size of the purchase, since Bigcolors and GetViable are both startups, this deal is best understood for quality, not quantity.
Bigcolors might seem like an unlikely candidate to go around making acquisitions in Asia Pacific. For one thing, it's only about eight months old. Second, while crowdfunding and crowdinvesting sites have strong relationships with a number of partner firms, they seldom buy other companies outright.
While GetViable doesn't have much to do with crowdfunding, it fits Bigcolors' broader mission to help early-stage startups attract investments. The company offers a virtual curriculum designed to help founders assess and develop their business plans – kind of like Codecademy but for startups. According to Jackie Lam, cofounder of Bigcolors, acquiring GetViable will help Bigcolors ensure that the startups that it helps fundraise remain investable – which is more difficult than it sounds for early-stage, first-time founders.
"A lot of startups might have no trouble putting together a pitch deck or a minimum-viable product," says Lam. But the startups that James [Giancotti, cofounder of Bigcolors], and I see, more often than not, aren't really there yet. Get Viable is trying to equip these startups to have a really strong foundation. It tears down, bit by bit, every part of the validation process."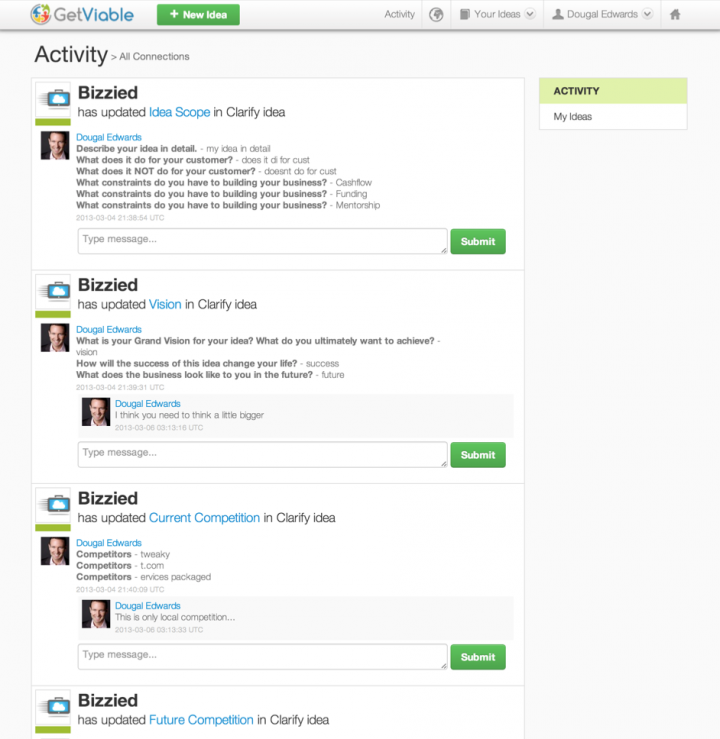 GetViable currently offers a basic version for free and requires users to pay for more advanced features. While Bigcolors will overtake and preserve GetViable's technology, users, and business model, Lam says it won't become its core focus. "We're not looking for an additional revenue stream," she explains. We're trying to build up our startup foundation – making sure that the startups that have our Bigcolors banner are real quality startups."
To date, the company has helped raise US$500,000 through crowdinvesting, spread across nine startups that met their investment targets. The two-person team saw a minor boon when Bigcolors alumnus Taxiwise, a taxi-hailing app for Hong Kong, got acquired by Ikky, a still-unlaunched startup that appears to specialize in all sorts of appointment bookings.
See: Become an angel investor with this startup stock exchange
While Bigcolors will maintain its focus on crowdinvesting in the near future, it's gradually beginning to resemble a seed fund. It's already made at least one public investment outside of its crowdinvesting site – EzeeCube, which Tech in Asia covered last June – and Lam has confirmed that she and Giancotti are currently raising money for a pool of cash that will ultimately go directly to early-stage startups, crowdinvesting be damned. Lam says that Bigcolors can move towards this model because the investors it originally brought to its website are demanding more.
"We initially started as an equity crowdfunding platform, where you can trade the startups you had equity in. But the more we went down that path, we found investors saying: 'I want to invest more than what the cap is, which was US$5,000.' We're definitely looking to transition through the next several months, though our crowdfunding platform is helping us a lot with dealflow. We're responsible to a board and we're responsible to an investment team, so this helps us put our startups in front of these groups confidently."