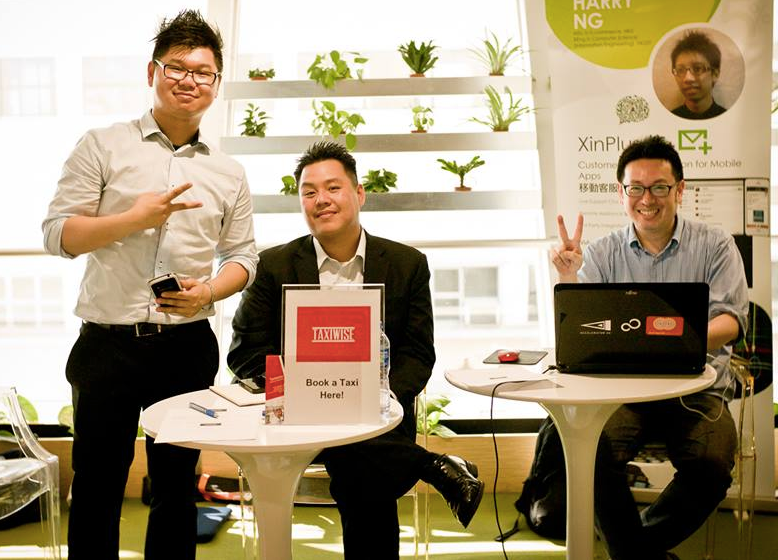 Taxiwise, the Hong Kong-based company that connects passengers with cabbies, has been acquired by Ikky, a new reservations startup from the same city (hat-tip StartupsHK). While the purchase cost wasn't disclosed, the Taxiwise team tells Tech in Asia that the all-cash deal is "in excess of seven figures."
There are a slew of transportation apps competing for smartphone real estate in Asia, but Taxiwise differentiates itsef from better-known competitors by focusing on reservations, rather than 'on-demand' bookings. After downloading the app on one's iPhone or Android device, a user in need of a lift can input their pickup time, pickup location, and destination into the app's database. All drivers who have the app installed on their devices, meanwhile, can scroll through a list of the day's bookings and commit to the trips they fancy.
Taxiwise was founded in by Jean-Marc Ly and his friend Truong Lam, two former colleagues from San Jose, California, who quit their IT gigs and headed to Hong Kong to try their hand at entrepreneurialism.
"In the beginning we didn't intend to stay that long. We just wanted to work on our startup in some place that was quiet and away from the distractions of Silicon Valley. So we thought that Hong Kong would be great because there was high mobile penetration and the city is relatively modern. We figured we could try something out here and then take it international if we wanted too," says Ly.
After zeroing-in on the taxi industry as an springboard for their startup, the team took on a third founder, Lawrence Tse, and joined local startup program AcceleratorHK in early 2013. It collaborated with local advertising firm Touch Media to expand its driver network, and formed partnerships with hotels and event venues around the city in order to grow its client base. While Taxiwise takes bookings from individuals, it's focusing its revenue generation on businesses, for which it charges a fee of HK$10 (US$1.28) for each completed booking.
Since Taxiwise doesn't yet specialize in on-demand taxi hails, perhaps it's appropriate that the acquirer isn't a "taxi app" startup like EasyTaxi or GrabTaxi. Ikky was founded by a team of French nationals and aims to become a universal booking app for all things, including doctor's appointments, salon appointments, restaurant reservations, and of course, taxi bookings.
(See: Reinventing four wheels: 14 apps that are changing the way we get around)
It's not yet clear what the acquisition means for the future of Taxiwise – primarily because Ikky hasn't launched yet. Taxiwise co-founder Jean-Marc Ly tells Tech in Asia that the startup's three founders will all join the acquirer as full-time employees, and they will integrate Taxiwise's technology into Ikky.
To date, Taxiwise claims to have "a couple hundred" drivers on its network. The app now brings in "between 500 and 1000" bookings each month, half a year after its official launch.
Taxiwise's main competitor is Rocket Internet's Easy Taxi, which has offices across Asia. The city has yet to greet the arrival of Uber, the controversial San Francisco-based startup that just recently launched in Beijing.