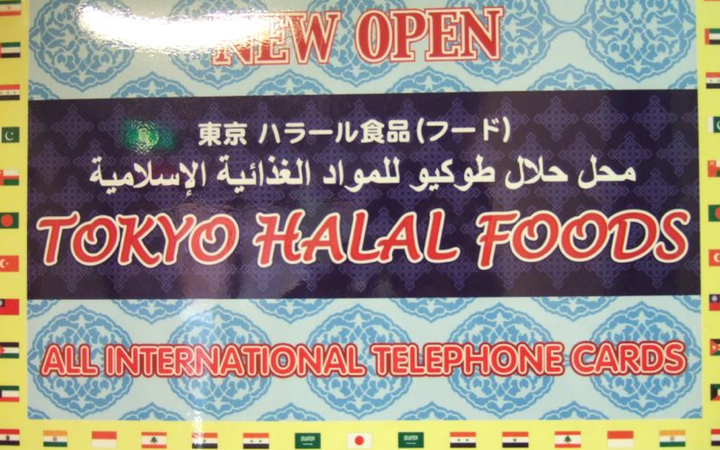 When people think of Japanese food, sushi is likely the first thing that comes to mind. But few living outside of the country are aware of just how prevalent pork is in Japanese cooking. From the obvious fried tonkatsu cutlets and ginger-infused shogayaki, to the practically invisible ramen soup bases and domestic fast food joints that mix minced pork into their hamburger patties, pork products are hard to avoid.
The popularity of pig presents a real problem for Japan's 150,000 Muslims – not to mention the more than one million Muslim tourists who visit the country each year – as pork is forbidden in a halal diet. For practitioners of Islam, only halal (Arabic for "permissible") products can be used or consumed. The term applies to more than just food and drink, extending to cosmetics and pharmaceuticals as well.
Kyushu.Lab founder and CEO Agung Pambudi, an Indonesian native, was met with Japan's penchant for swine and other forbidden products after moving to Fukuoka in 2011. Pambudi, a PhD student in Kyushu University's department of earth resources engineering, designed HalalMinds to help fellow Muslims locate and identify the sometimes elusive halal products available in Japan. The free app launched for Android on April 3 and for iOS on April 28.
The main feature of HalalMinds is a barcode scanner that can be used while grocery shopping. Once an item is scanned, it is matched against the app's database of approximately 500,000 products to determine if it is halal or not. This is especially useful for those who cannot read Japanese, as food labels often contain complex kanji characters.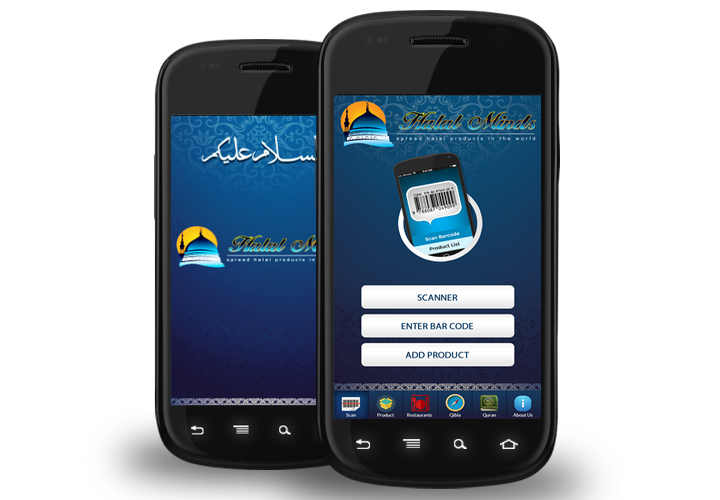 The app also provides a halal restaurant locator, a "Qibla compass" that shows the correct direction to face for daily prayers, and daily Quran verses.
HalalMinds has been downloaded more than 1,100 times since launching less than a month ago. At present, the app is only available in English, but additional language support may come at a later date.
"I think that the majority of Muslims in Japan can speak English because most of them are coming from the Middle East, Malaysia, Indonesia, Bangladesh, and so on. However we're thinking about other languages to add to the app," says Pambudi.
A rapidly growing yet overlooked market
Pambudi, along with co-founder Dai Oshiro and head of public relations Hironori Goto, developed and launched HalalMinds without any external funding. "We spent about US$2,000 of our own money, and it's really not enough," he says. The trio is currently seeking investors keen for a chance to take part in what Pambudi believes is a rapidly growing market with little to no competition:
It's difficult to move fast without external fundraising. However, we're still going forward with funding from our own pocket because halal-focused business is a truly blue ocean opportunity from our point of view. We want to develop many other products for this niche in the near future.
Without outside funding to back a marketing push, HalalMinds has up to this point relied on users to spread the word through social media – something that has also drawn the attention of potential investors.
We're communicating with some ventures, incubators, government officials, and business owners around Japan. Some of them contacted us after hearing about [HalalMinds] through various social networks.
See: HalalTrip wants to be every Muslim's handy travel guide
While the current focus is on Japan, Pambudi believes that HalalMinds would be successful in other Asian markets as well.
"We are preparing to expand this service to South Korea and Taiwan, since both countries have similar conditions with Japan regarding their respective Muslim populations," he added.
A recent study claims that the global halal food market is valued at US$1 trillion and estimated to grow to $10 trillion by 2030. Combined with an upward trend in foreign tourism to Japan specifically, due in large part to relaxed visa rules for Southeast Asian countries with large Muslim populations, HalalMinds is poised to capture a seemingly overlooked demographic.