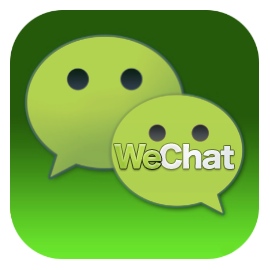 The WeChat messaging app seems to be China's biggest social media export to date. But, apart from Tencent telling us that the "focus is Asia," no one knows where WeChat is proving popular. Keen to find out where the app is doing well, the China-oriented consultants Value2020 have come up with this neat heatmap.
We're told that the map is collated "based on app stores' rankings" of WeChat, balanced by a "percentage of smartphones connected to the internet" in that country. While it's far from an official way of tracking WeChat's near 300 million user-base, it seems like a decent approach to find such elusive information. Of course, download numbers and app store tallies don't equate to registered or active users, so that has to be thrown in there as a disclaimer.
In demand in India, Malaysia
The WeChat heatmap reveals that Tencent's Asia strategy is paying off, with strong popularity for the app in places like Malaysia. Indeed, Tencent's country manager for that area revealed a while back that WeChat has one million users in Malaysia, so that's a useful, solid reference point. The Value2020 team says that India is actually the second-most popular area for WeChat outside of its native China. So long as the app's censorship slip-up last week doesn't put off overseas users, it looks like WeChat is building up a strong bulwark against Line and Whatsapp in some crucial, mobile-oriented markets.
In terms of recent trends, we're informed that the messaging app is now growing even faster in India than it was last year, and it has been taking off in Spain, Mexico, and Argentina since last summer. Here's the heatmap that Value2020 cooked up: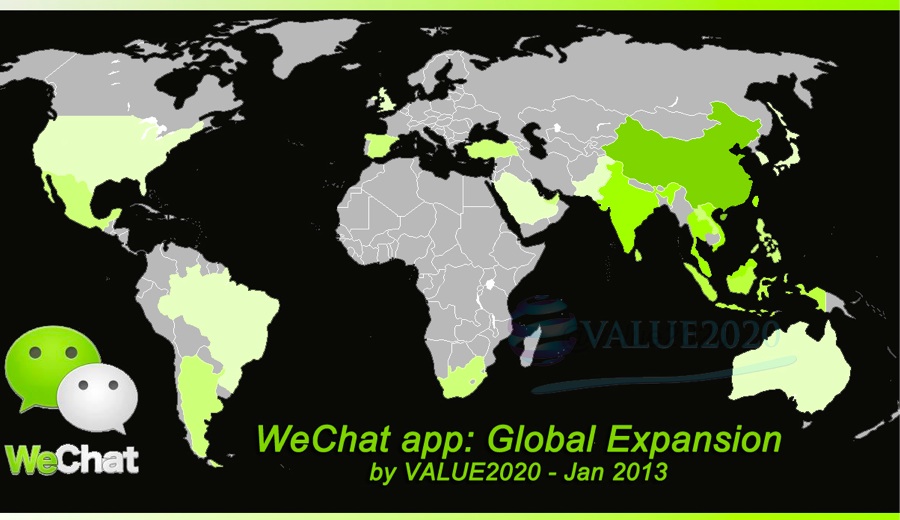 [Source: Value2020]
For more fun graphics like this one, check out previous entries in our infographic series.