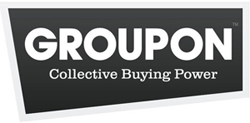 In the face of the Google acquisition rumor, Groupon's massive acquisition plan continues. Groupon has acquired a total of 3 local group-buying site located in Singapore (Beeconomic), Taiwan (Atlaspost) and Hong Kong (uBuyiBuy). Terms of the deals were undisclosed.
The acquisitions extend Groupon's reach across East and Southeast Asia, joining Groupon Japan, which launched in August 2010. Both uBuyiBuy and Beeconomic are widely recognized as dominant players in the local collective buying space, setting industry standards for quality of merchants featured and customer experience.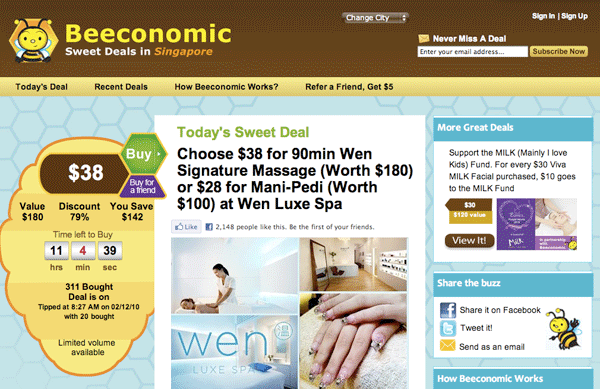 Atlaspost, a popular location-based social networking site with more than 1.2 million users in Taiwan, became an overnight force in daily deal services when it launched its group buying platform in August 2010. All three sites will transition to the Groupon brand name and site design in coming months.
"We see enormous potential in the Asian marketplace, and the expansion of Groupon to Hong Kong, Singapore, the Philippines and Taiwan is an important next step," said Rob Solomon, president and chief operating officer of Groupon. "We're excited to leverage an incredibly Internet-savvy customer base to generate increased sales for local merchants."
Groupon, which may be valued as much as $6 billion, seems to have a clear path in its global acquisition plan. It has picked out countries with high Internet penetration rate and acquired local deals sites swiftly before they grow too huge in the future. If the Google acquisition were to take place, Groupon would have additional funds and experience to speed up its global local-deals takeover plan.