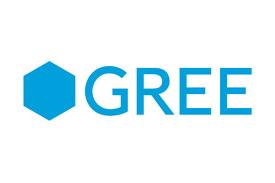 We've written a lot about the recent overseas activities of notable Japanese companies. Just a couple of weeks back we told you about gaming behemoth DeNA who extended its global presence this summer by setting up subsidiaries in Korea, Singapore, and Sweden. Now there's news that the competitor GREE is making similar moves, announcing that it will establish subsidiaries in Korea and Singapore too, as well as in the UK, the Netherlands, and Brazil.
The company stated in its release that these new operations "will help to accelerate GREE's plan to expand its global footprint." They will also facilitate collaboration with local game developers in each region. GREE Korea, Singapore, and UK are to be established in October, with Netherlands and Brazil to follow in early 2012. Here are the details of the subsidiaries according to its statement:
| Trade name | Headquarters | Planned date of establishment |
| --- | --- | --- |
| GREE Korea, Inc. | Seoul, Korea | October 2011 |
| GREE Singapore, Pte. Inc. | Singapore | October 2011 |
| GREE UK, Ltd. | London, England | October 2011 |
| GREE Netherlands, Inc. | Amsterdam, Netherlands | January 2012 |
| GREE Brazil, Inc. | Sao Paolo | February 2012 |

In addition to these, GREE already has its US subsidiary, GREE International, which was set up in back in January, and there are plans for GREE Beijing as well. We've reached out to the company for more information and will update if we hear anything further.