Dr. Serkan Toto is a gaming expert and independent consultant based in Tokyo. You can follow him on Twitter and his blog. This article is republished with his permission.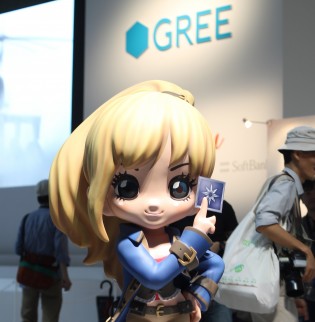 ---
Just last week The Nikkei reported about sales and profit sliding significantly for GREE (TYO:3632) between April and June (ahead of the company's official announcement of its financial results for that quarter).
Back then, Japan's biggest business publication reported that, in reaction, 20 or so first-party social games will be closed down, followed by TechCrunch learning today that GREE will shut down its European HQ in London.
Prior to all of this, GREE ended operations in China in May and laid off at least 25 people in its American HQ in San Francisco late last year.
And just now The Nikkei has reported online that this is not all: apart from the UK office, GREE is said to have decided to close down its presences in Sao Paulo, Amsterdam, and Dubai. These three offices were used only for marketing GREE games and didn't have local staff.
GREE now operating in just 4 countries outside Japan
The Japanese newspaper also says that GREE is ready to let go a total of "30 to 40 people" in South Korea – that's roughly 30 percent of GREE's South Korean workforce. The Seoul office does create GREE's mobile games for that market, such as the 3D RPG Lost In Stars.
GREE seems to be pulling out the axe to counter the negative trend in sales and profit – but so far only outside Japan.
To summarize, GREE is closing or has already closed a total of five international offices (in the UK, Brazil, the Netherlands, Dubai, China) and is laying off or has already laid off people in two (in the US and South Korea).
As a result, GREE will now be operating offices in a total of four countries outside Japan: the US, Canada, South Korea, and Singapore.
(Editing by Steven Millward and Anh-Minh Do)