Update: GREE has replied and this is the company's official statement on the matter:
We are reviewing our business to optimize our global game development operations through a process of selection and concentration, and this has led us to the difficult decision to close our China office and studio. GREE Beijing has developed several excellent games and the talented people who made up its staff have made a valuable contribution to GREE. We regret that we have had to make this closure and wish all the best to everyone affected.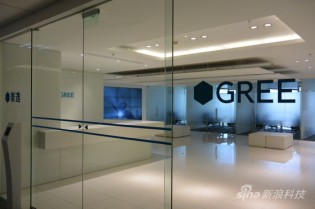 Japan's GREE has been a dominant force in mobile games on its home turf, and over the past few years has overseen an aggressive expansion overseas. But late last year the company was forced to lay off employees at its North American office, and now it has apparently shuttered its China branch completely.
We have contacted GREE for comment on this story and will update it if we hear back.
According to an internal announcement at GREE China yesterday (as reported by Sina Tech), the branch will totally cease operations on June 28th, and all of its employees will be laid off. The company has not yet announced a compensation plan for employees, but it should have plenty of time to roll something out over the next month and a half before the shutdown actually takes place.
The reason for GREE China's demise — and the company's declining fortunes in general — is generally believed to be its failure to recognize and commit to the global movement towards smartphones quickly enough. 60 percent of GREE's revenue is still coming from feature phone users, but feature phone users are getting scarcer and the company has not carved out a dominant position as a smartphone gaming platform on either Android or iOS.
Of course, this is not to say the company is about to collapse. GREE is still projecting a net profit of around $300 million this quarter, but then again, if the company's projections are correct it will be the first time since 2008 that GREE has seen its profits drop. It seems likely that given this shift, the company has decided to concentrate on its strengths on its home turf of Japan and reduce the degree to which it's extended overseas. That's probably a smart business move, but it's a bummer for everyone working in the GREE China office.
Related: GREE's founding story
(via Sina Tech)