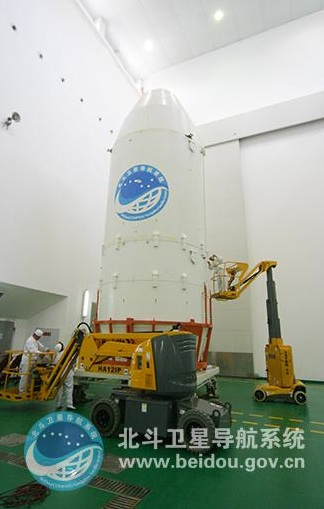 Always concerned about being reliant on foreign technology, China has been developing a homegrown satellite navigation system for the past decade that it hopes will replace GPS in the hands of consumers. That's one step closer to reality today with a massive investment worth RMB 5 billion (US$810 million) to build an industrial park to make products that support Beidou.
Authorities are hoping that the Beidou-focused industrial zone will become a sort of mini Silicon Valley, home to 30 to 50 companies once it's completed in the city of Tianjin, just outside Beijing, by 2015. It's hoped that all these in the park will be worth RMB 10 billion ($1.61 billion) in revenue by 2017.
Today's China Daily says (via TechCrunch) that the Beidou Strategic Emerging Industrial Park will cover an area of 270,000 square meters. 20 companies will be opening there this June. It's not clear if any major Chinese web companies are being encouraged – or coerced – into opening up facilities in this new area.
Beidou is currently made up of a network of 10 satellites, but will eventually comprise 35 of them in orbit. Beidou is available for use, much like GPS, to Chinese and Asia-region users already, and will open up to the world by 2020.
Like GPS, Beidou has two modes: civilian and military. But it's not known how accurate it will be for military purposes. The total cost of implementing Beidou is $25 billion.
It's anticipated that Beidou will account for 70 to 80 percent of the Chinese market for navigation systems by 2020. It's plausible that GPS could be strongly discouraged in years to come, with makers of things like smartphones possibly forced to support Beidou for location-based services. Currently, nearly all such phones and gadgets rely on GPS.
(Source: China Daily)