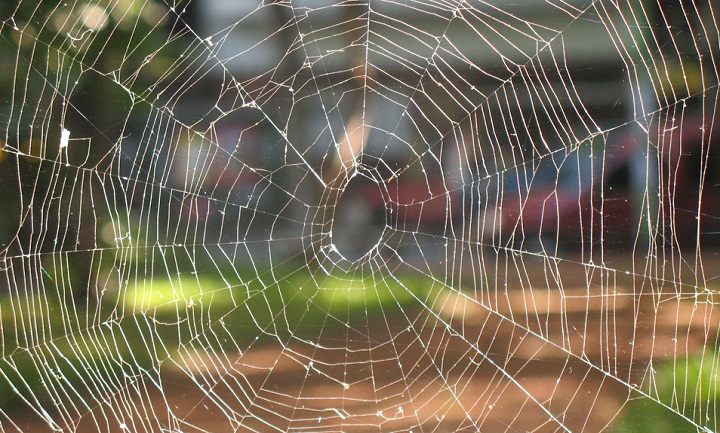 Domain name marketplace GoDaddy filed for an initial public offering to raise US$100 million early this week. This US-based internet domain registrar and web hosting company has been stepping up its India operations in recent months. GoDaddy ads have been flooding TV channels with offers to facilitate online businesses. India is already its largest international base outside the US and more action is expected with a fresh infusion of funds.
GoDaddy entered India two years ago and found the country primed for its services. India has a huge small- and medium-sized business (SMB) market base, which at 47 million is second only to China's 50 million. Most of them have yet to get online.
Yes, the opportunities in India are enormous, but the challenges are unique, too. Former Microsoft executive Rajiv Sodhi, the managing director of GoDaddy India, explains to Tech in Asia just how different GoDaddy's experience has been here.
Clueless clients
India's domain market is nascent compared to mature internet markets like the US. Domain penetration here is just two percent while it stands at 20 percent in the US. The number of internet users in India is climbing by leaps and bounds, but the commercial market at large hasn't yet woken up to the possibilities of the internet.
Consider this for starters: out of India's 47 million SMBs, just 1.4 million have email access, and 1.3 million are online through aggregators or listing services, according to Zinnov Research. The rest are still out of the web, and a huge portion of them are possibly just itching to come online – if only somebody would show them how. That's the market GoDaddy intends to tap.
"What we have noticed here is that the awareness about how to get your business online and the benefits of it is very low in India. A majority of businesses here still don't realize that they are at a disadvantage if they aren't online. So they are skeptical about whether or not to make a domain investment," Sodhi says. Educating the market is first on the GoDaddy India agenda, both through advertisements and direct engagement with potential customers to understand their needs.
Parallels SMB cloud insights for India show that the internet-enabling business is growing fast – from US$216 million in 2012 to US$339 million in 2013. This includes infrastructure-as-a-service (IaaS), hosted communication and collaboration, web presence, web applications, and business applications. It's expected to grow even faster this year.
Do-it-for-me market
Currently, the online presence of SMBs in India is limited to about 520,000 websites. According to Sodhi, India is essentially a "do-it-for-me market." He says, "Companies here want to go online but want someone else to do everything for them. This opens up a lot of opportunities for solution providers like domainers, web development companies, and resellers."
So the company came up with a two-pronged India strategy.
Popularise the domain culture in India by educating people on domains as a great business proposition as well as create awareness among resellers on how they can use domains to generate new revenue streams.
24/7 customer support through a free helpline. "Most of the Indian customers require hand-holding as they are first-timers in the space," Sodhi explains.
GoDaddy has therefore introduced an "Office 365 Web Hosting" entry plan localized for India, which they say is tailored for small and medium businesses and startups that are price conscious. The company is also offering bandwidth protection in India.
Dot com is still gold standard but …
Sodhi says the launch of new gTLDs (generic top-level domains) like .guru, .tech, .photography, and so on has begun to impact the web hosting industry in India a big way. He cites the example of Suvidhaa Infoserve (SIPL), a payment and remittance company which recently bought Suvidhaa.com, a premium domain name, through GoDaddy. Besides the dot com, SIPL registered 80 other domains, including a dot mobi extension to complement their mobile strategy. The company redirects traffic from most of its registered domains to their dot com. Suvidhaa does not want to disclose how much they paid for it, but founder Paresh Rajde says the premium domain gives his company "greater marketing potential to build a memorable online brand."
Whether it's GoDaddy or other established players in the field like Verisign, AllDomains, Innerwise, Dynadot and DotEarth, or even startups like Axsiom, to crack this space in India, they need to do the following:
Invest in marketing. Evangelize the market and gain mindshare. This is to create awareness on the benefits of going online as well as to explain their offerings in detail to the clients.
Focus on product or service localization. Get customer stickiness and trust by offering great support.
(Top image via Flickr user Martin Kreyness)