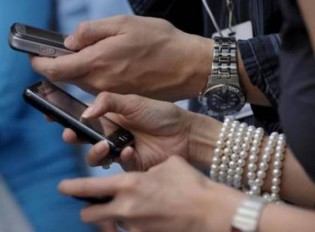 Market research company GFK Asia reported today that Southeast Asia's mobile phone sector has grown exponentially over the last year. Feature phones and smartphones sales grew by 12 percent and 78 percent respectively in the SEA region, with a total of 118 million mobile units sold during that period.
Looking at specific countries, GFK found that both Indonesia and the Philippines had the biggest mobile phone growth. Indonesia's feature phone and smartphone sales grew by 19 and 56 percent respectively. But the company noted that feature phones are still the champion of mobile phones representing 78 percent of all units sold.
The Philippines' smartphone sales growth was the biggest in Southeast Asia, at a lofty 326 percent! The country's smartphone marketshare also had the highest increase in the region over the last 12 months, going from 9 percent to 24 percent. In Thailand and Vietnam, smartphone growth still left a lot of room for improvement, with only 19 and 11 percent respectively.
Smartphones dominating the region are priced between the range of $100 to $200, which is still deemed affordable by the people in Southeast Asia's emerging markets. In the next two years, GFK predicts a surge of smartphone sales due to the wide availability of low-end smartphones priced under $100 sold by major manufacturers in the region. There are other similar reports on smartphone adoption rate in the Asian region, and you can check them out here and here.
[Source: GFK Asia, picture source: Deccan Chronicle]