While the Xbox One had a stellar display at E3 2014, it was the announcement right after that that got us interested. Xbox India head Anshu Mor finally revealed the pricing and availability of the Xbox One for India.
This is of little consequence if retailers aren't taking pre-orders, but that has changed with Game4u announcing its pre-order offers for the Xbox One. Simply plop down INR 3000 (approx. $50) and you're guaranteed an Xbox One at launch.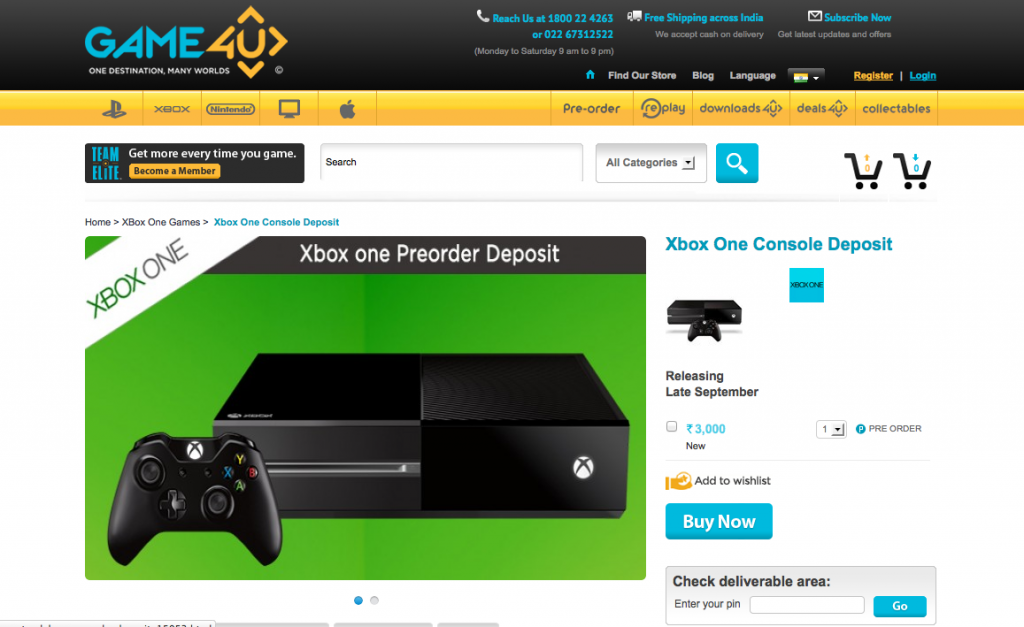 The Xbox One standalone console is priced at INR 39,990 (around $664) and Xbox One with Kinect is priced at INR 45,990 (approx. $763). The Xbox One launch date in India is set for 23rd September 2014.
(See:E3 2014: Xbox One launches in Hong Kong, India, Singapore, and Taiwan on September 23, 2014)
So far, no other retailer in the country has announced pre-orders for Microsoft's new console, making Game4u your only choice if you want to be prepped for Forza Horizon 2 and whatever else is coming to the console this year. This is a massive contrast to the time leading up to the Playstation 4 launch, wherein every retailer and their grandmother were touting pre-orders for Sony's new fangled rhombus.
Hopefully this will change closer to launch, what with competing retailer, Landmark, announcing pre-orders shortly. Right now, however, there's just one option.