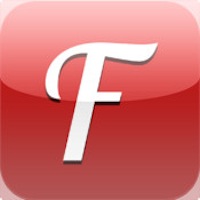 Food is one reason why I love Vietnam. It has lots of variety in its cuisine, and it's always tough to decide what to eat. During my stay in Ho Chi Minh, I was fortunate to meet up with Minh Dang, the founder of Foody, a Vietnamese startup that provides food recommendations and restaurant listings. He shared some of his upcoming plans, and his vision for the startup.
Foody mainly focuses on providing good restaurant recommendations for its users, and at the same time allowing them to comment and rate the quality of those restaurants. It's rather similar to Singapore's Hungry Go Where. As many of you may have heard, Foody received seed funding from Cyberagent Ventures Vietnam earlier this year.
Minh aims to make Foody the largest online food recommendation service in the country. Currently, there are a couple of such services in Vietnam, such as Place.vn or Diadiemanuong.com – but no one has really emerged as an industry leader. To Minh, the battle in this industry is still in the early stages.
Currently the team of thirty is working on improving the user experience. More search verticals and categories are being created to make results as accurate as possible. Users are able to find recommendations using filters such as price, location, type of cuisine, or even by activities (which is more interesting than I thought). Most of the restaurants listed now are in cities like Ho Chi Minh City, Hanoi, Danang. The team is currently expanding its operations across Vietnam, and in future they will have restaurant listings in more remote parts of the country.
Right now Foody has more than 13,000 restaurants listed, 7,000 reviews, and approximately 24,000 photos uploaded. Regarding its future plans, Minh says that he envisions Foody becoming a platform to provide value added services such as table reservations, order delivery, vouchers, or coupons.
It's good to see entrepreneurs like Minh who aspire to do something different in emerging markets like Vietnam. With more initiatives like this, Vietnam will definitely be a place to keep an eye on.