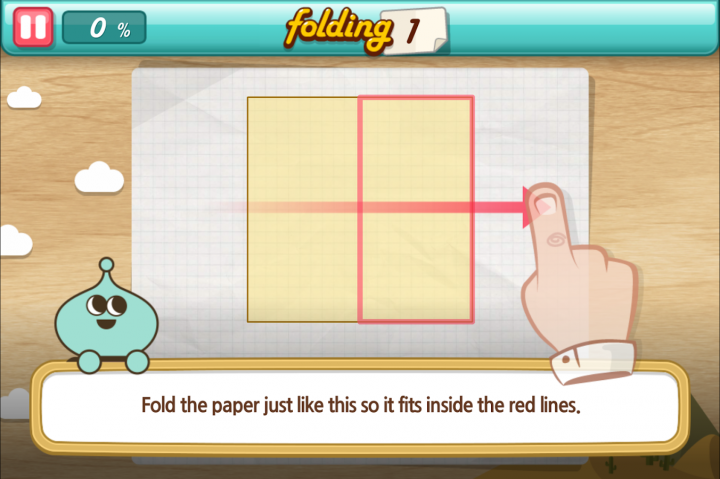 Origami, the ancient Japanese art of folding paper into decorative shapes, is getting a makeover for the 21st-century. A new puzzle game for mobile called Let's Fold made its debut at SXSW in Austin, Texas, earlier this week. The startup behind the game, South Korea-based FiveThirty, was at SXSW as part of the Korean startup delegation dubbed Geeks from Gangnam [1].
Unlike other origami-themed apps that show people how to do the ancient craft, Let's Fold is a social game wherein players have to match a shape using a set number of folds. There are more than 100 puzzles in the game, and it encourages players to share their handiwork with friends once they complete a puzzle. Here's another screenshot: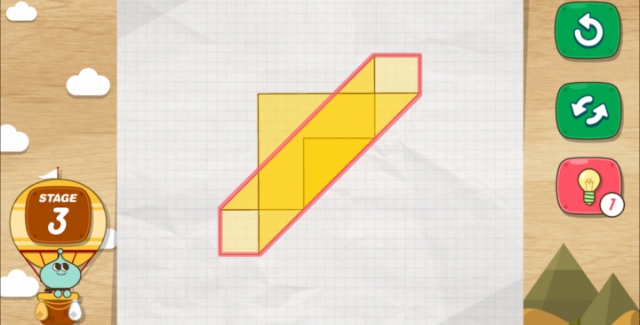 Players can opt to create custom puzzles for their friends to solve, compete for high scores on solo challenges, or even help each other complete levels. That's all very different to the most interesting origami app made so far, called Foldify. Made by a team in Poland, Foldify is for creating 3D figures to print onto paper.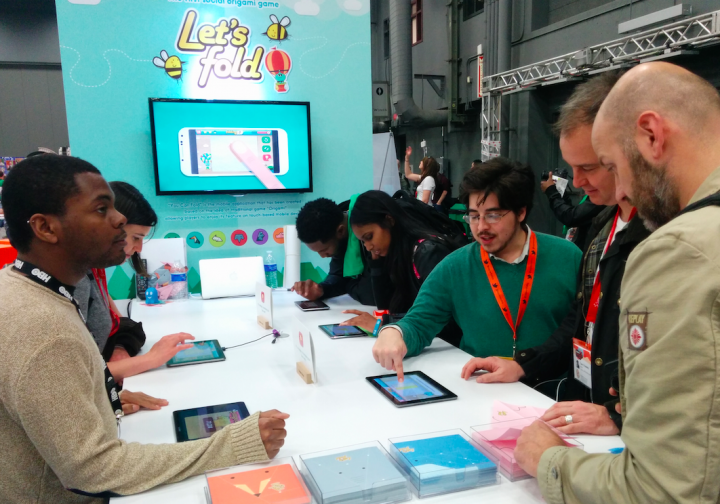 The social and gaming aspects of Let's Fold transform the centuries-old pastime – one traditionally done alone – into a shared experience via Facebook, making it a creative alternative to games like Words With Friends.
The English version of Let's Fold is free for Android on Google Play.
Check out the demo video:
(Editing by Steven Millward)