Update on January 28: Pivotal Asia, a new venture capital firm headed by headed by Shane Chesson and Hian Goh, who sold his company Asian Food Channel, also participated in this round of funding.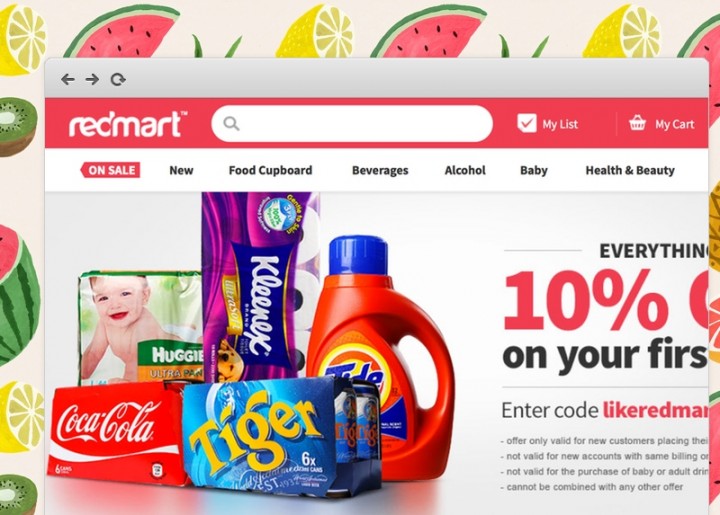 RedMart, a Singapore-based online grocery service, today announced the closing of its oversubscribed $5.4 million bridge round led by Facebook co-founder Eduardo Saverin, PropertyGuru founders Steve Melhuish and Jani Rautianen, JFDI co-founder Meng Weng Wong, restaurateur Wee Teng Wen, and Lion Rock Capital.
Pivotal Asia, a new venture capital firm headed by Shane Chesson and Hian Goh, who previously sold his company the Asian Food Channel, also participated in this round under Chesson's holding firm Orientation Capital.
The investment, a precursor to a larger Series B round which it is already raising money for and is slated to close within five months, will be spent on fulfillment technology and infrastructure. This latest round brings RedMart's fundraising total to about $10 million. Past investors include Skype co-founder Toivo Annus, games publisher Garena, Singapore-based investment firms East Ventures and Golden Gate Ventures, and angel investor John Tan.
Saverin, on why he invested in RedMart, says: "Time-starved consumers will increasingly value convenience in purchasing their daily essentials. The logistics and technology platform the RedMart team is building extends far beyond selling groceries in Singapore."
RedMart co-founder and CEO Roger Egan adds the company will be delivering fresh foods, which customers have been asking for, within the next six months. As such, they are looking to ramp up their delivery infrastructure.
"Whereas we'd previously head to the customer's house once a month, we now want to do it once a week or once every two weeks. The demand for fresh food from customers is driving us to increase our delivery frequency," he says.
"Online groceries is probably the most difficult type of e-commerce there is. Whereas other stores handle only a few items per basket, we sometimes have to deal with 25 or 26 items per order. That's why packing automation technology and efficiency is much more important for us."
RedMart has been growing steadily since its inception. According to a TechCrunch report last July, it made $5 million in annual revenue with 10,000 registered users who can choose from 8,000 products on the site. It now has over 105 employees with the majority of them working in its 60,000 square feet warehouse. The startup has hired executives from companies like eBay, Webvan, and Viki, and will add another 36,000 square feet of warehouse space next month.
Egan says that online groceries is a $5.9 billion industry in Singapore. While RedMart has chosen to focus on the tiny local market for now, groceries are products with "sufficient volume and ordering density for the unit economics to work out".
E-commerce startups, and online retail operations in particular, are popular among investors looking at Asia, making up a majority of investments into new internet companies last year. This could be due to their predictability and ability to generate tangible revenue in short notice.
However, such businesses have low margins (often in single-digit percentages) and high costs from logistics and fulfillment, which means substantial funding is needed for online retail companies to reach scale and become profitable.
(Editing by Willis Wee)